The Roloffs From 'Little People, Big World' Separate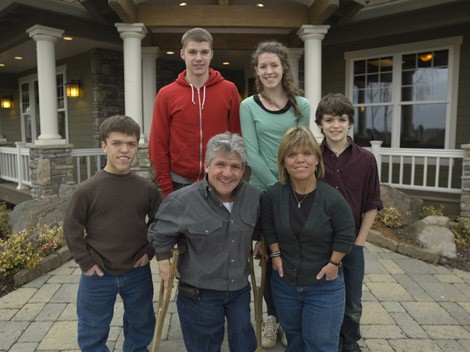 After 26 years of marriage, Matt and Amy Roloff from the TLC reality series "Little People, Big World" are separating. The show centers on a family of both little and average-sized people as they go through their everyday successes and struggles.
The Roloffs issued a statement to ABC reading: "Though we have weathered many storms together, we recently made the tough decision to engage in a trial separation. Matt remains living on the farm in our guesthouse and we work together everyday on the farm, on our business endeavors and most importantly, raising our amazing children."
The couple split late last year, which is revealed in a new episode of their show that airs on March 25.
"You can call it a separation, if you want, a trial separation, but it's more of just giving each other some space," Matt said. "Last year it was long. Long and tough."
Matt moved out of the main house into the bridle house around Thanksgiving. In a clip from the episode, Matt explains: "Amy and I stuck it out for years when maybe we shouldn't have. I never quite felt at home in my own home. Something needed to change."
Amy said of the split: "What Matt and I failed to do over many, many years together was learn to live together."
She added, "I am saddened by it. We don't have a plan in how we are going to work this out so it's not going to be easy."
The couple have four children: twins Jeremy and Zack, 23, Molly, 20 and Jacob, 17.