'The Roast Of Charlie Sheen' Did Not Disappoint!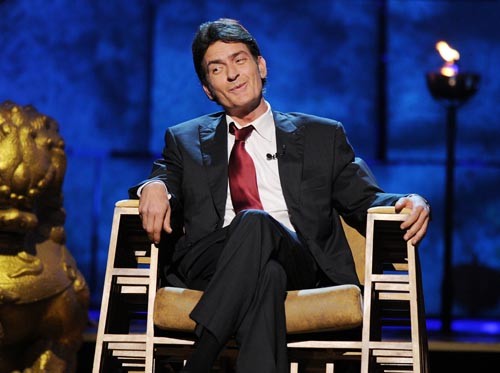 Who cares about the season premiere of Dancing With the Stars and seeing Nancy Grace attempt to shake her tailfeathers, last night it was all about Charlie Freakin Sheen!
After months and months of crazy insane tweets, public rants, live home webcasts and an eight city comedy tour - we finally got a chance to see the self proclaimed warlock from Mars in his Comedy Central Roast and boy, it did not disappoint - and per Charlie's request there were no trolls allowed in the audience. The roasters led by Family Guy's Seth MacFarlane brought their A Game - Kate Walsh did a pretty spot on Mike Tyson impression and then Steve-O for some reason thought it would be a good idea to run into Mike Tyson's fist ... twice! Really??
One of my favorite quotes of the night came from Mr. William Shatner - " I'm 80, you're 46, why do we look like we went to high school together?"
Charlie took the roast in stride and proclaimed at the end of the night "I'm done with winning, because I've already won!"
And then I changed the channel to a shirtless Ashton Kutcher..... along with 28 million other people!
Checkout Steve-O breaking his nose along with some candid shots below… and if you missed the roast, no worries, Comedy Central will be playing it again and again.