The Red Pill Or The Blue Pill In... Today's Links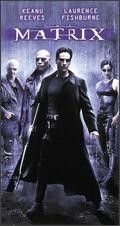 Check out some of the best links we found around the web today. And be sure to visit our
Daily Links
section where we're constantly pouring in the best stuff from around the web.
Does this thong make her butt look big?
- Candy Kirby
What if "The Matrix" ran on Windows
- College Humor
If website banner ads were forced to be truthful
- Cracked
Angelina Jolie in a tiny black dress at the "Kung Fu Panda" DVD release party
- Superficial
Fat guy + cheap pool = fail.


5 hottest celeb chicks you know are all-natural
- Double Viking
10 great fat guy moments in "sports"
- On 205th
You think Sarah Palin's hot, check out the PM of The Ukraine
- Bitten & Bound
Mediocre NFL players who hooked up with Playboy Playmates
- Next Round.net
Faceplant (n.): the art of planting one's face:

Hugh Hefner: impressive or pitiable?
- Celebritology
CEOs who knew their companies were failing but had no problem taking millions in bonuses
- NY Daily News
Kate Beckinsale and Carrie Underwood do Elle magazine
- On 205th
Swedish bands always had the 'grooviest' rock outfits evar! (major, major FAIL)
- yemii.com
Don't forget to visit and bookmark the
Daily Links
page and come back often for some of the hottest, funniest and craziest crap on the web!
Click the pics for gallery & larger images