The Reason Everyone Thinks Harry Styles Is Leaving One Direction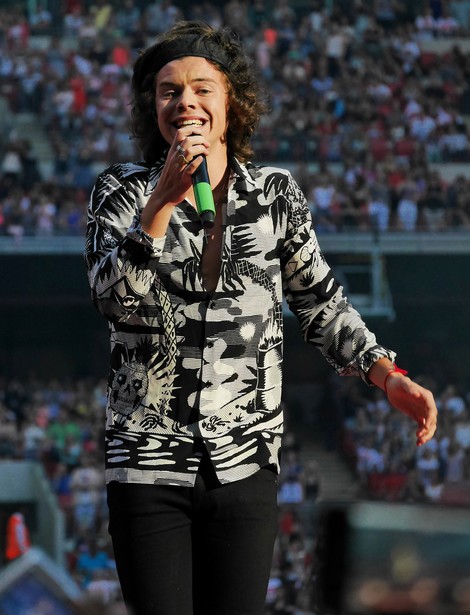 Many believe if any of the One Direction lads were to leave to go solo, it'd be Harry Styles. Well the rumor mill is spinning once again with news that the singer could be putting out an album without the rest of the gang. Is he going solo for good?
The rumor stems from Irish rock band Kodaline, who say they had a great time writing a song for Styles after a show. Singer Steve Garrigan told Digital Spy a few days ago, "It was really strange how they came about. He just turned up to a show, and he likes our music. We had a bit of free time and so we went to the studio and wrote a song. It was good fun... It could be on his album if he does something, but I don't know. Nothing is set in stone."
That quote started a firestorm, as one could imagine. While it's not out of the ordinary for boyband members to branch out and release solo albums, it usually means its the beginning of the end for that group. For example, Justin Timberlake worked on the solo album Justified during N-Sync's "hiatus," and the group never made another album together.
Should 1D fans be worried that the group is breaking up? Not yet. A representative for the band said in a statement, via E!, "There are no plans for Harry to release any solo music at this time, any writing that he is doing is for potential One Direction songs. It's common knowledge that the boys write separately and bring to each other for the album."
Until Styles announces a solo album, it's say to assume he'll continue to be one of the gang.