The Quality Of Popular Music Has Declined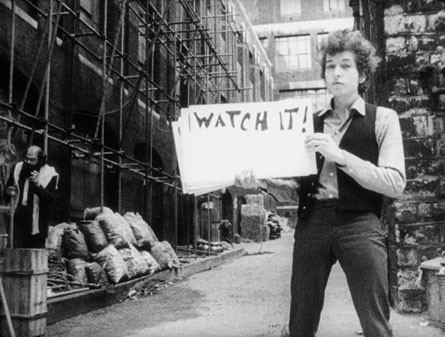 In the last few decades of the 20th Century music was made to not only be an expression of an art form and channel energy, but something we could all relate to. It became the unofficial voice of the people. For example, look at music in its art like Prince's "Little Red Corvette", look at it in a social need like Michael Jackson's "Man in the Mirror", or look at it as memorable songs that are timeless like Rolling Stones "Can't Get No Satisfaction" or The Beatles' "Let It Be". Each of these songs either made it to number one or placed in the top 10 on the Billboard Hot 100 in their respective eras.
Music was driven by artists like The Beatles, Madonna, Michael Jackson, Prince, and Stevie Wonder who made well composed songs as well as albums that became the soundtrack to their generation's life. It meant something to them and as you can see, many of their songs still carry on today. Even the love ballads were genuine and relatable songs that actually had purpose. It wasn't the modern-day "pop it for a real n***a" or "men aren't nothing" type songs that were played back then. To be fair, I'm not going to say that dumbed down music never occurred, it was some watered down music back then, but it isn't nearly as prevalent as it is today. Some of my favorite love songs came from the 1960's when The Temptations had "My Girl" and Smokey Robinson & The Miracles had "A Fork in the Road" and "Ooh Baby Baby". I'll go ahead and stop at Stevie Wonder's "Hey Love & Al Green's" I'm Still In Love With You". Those artists I've mentioned stood the test of time artistically, and that's why they are revered as legends today.  
Instead of relying on the raw talent of performers, songwriters, and producers music executives decided music needed to become more about the revenue.
If you compared legendary artists and songs from the 1970s & 1980s to the artists and songs from the 1990s, the stark contrast is extremely noticeable. Take Bob Dylan's classic "Like a Rolling Stone". I noticed on how Dylan used and created emotion, great lyrics, and most importantly a complicated musical structure to create what Rolling Stone magazine calls "The greatest song of all time". I remember I read in an article that Bruce Springsteen stated that the song "kicked open the door to my mind", and that "The way that Elvis freed your body, Dylan freed your mind". All of that was stated, because of how the song was written and composed. Record execs around the time of the late 1980s and early 1990s, started to use music to become a more toned down, intrinsic type sound just to cater to the masses. Simple beats, simple words, and a simple music structure as a whole were used. Low & behold, you have a number one on your hands. It is now common for music today, and artists that many hardcore music lovers would disapprove of are the artists that the commercial masses actually love.
With that said, in today's music climate, all an artist has to do is supply a few simple and dumbed down songs that the radio will play, get a number one, or a top 20 hit, create album filler, sell a few album copies, and go sellout arenas across America.
Justin Bieber serves as a perfect example for this. Bieber is an amazing musical talent, but musically his work isn't up to par in my opinion. Of course, "Baby" was played all over America; the video was played on MTV and watched on YouTube etc. But to me his album was filled with the same music that was supplied on "Baby". His music is geared toward his teenage fans, and because he's seen as attractive towards teenage girls (and adult women), and can sing, it didn't matter to them that "Baby" was very bare from the lyrics to the song structure. Bieber sold because the machine of simple pop songs and appeal worked for him to an advantage, and it doesn't help that he actually has talent. Rihanna can fall in that category as well. Her looks are captivating, but her voice is considered average. Although she has 11 total number one singles, her albums are always seen as average at best to the majority of critics and not the blockbuster the way her singles are. Again, it all goes back to successful marketing and imagery used to gain chart hits instead of relying on good talent and signing rappers/singer that love and breathe music. Even rappers that many deem aren't good such as Lil' Wayne or that rap group D4L have/had music that was extremely commercial in how a song was architected and used vastly limited lyrics and rhyme schemes focusing on derogatory instances of women, jewelry, drugs, guns, money or whatever the buying public will try to grab. D4L's "Laffy Taffy" was released late 2005 and went straight to the top of the charts. If you've heard the song, you would know that the production is as basic as it comes and the lyrics don't help its cause either. Sadly, this trend is still going on effectively today as music continues to make a decline from an artistic standpoint.