'The Purge': What The Critics Are Saying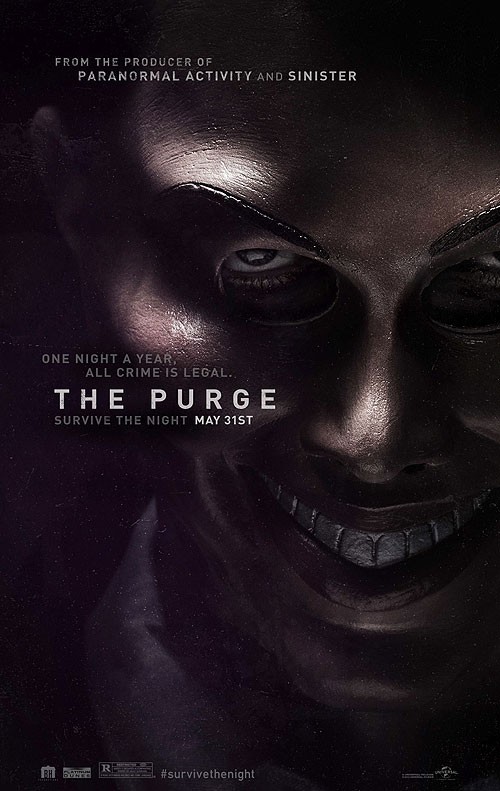 Forget The Hunger Games when it comes to government sanctioned murder -- this weekend's The Purge is set to eradicate an overpopulated 2022 America by offering citizens 12 hours of guilt-free criminal activity, no strings attached.

Anything goes in the horror flick, written and directed by James DeMonaco -- including the reviews, most of which aren't that great.

Critics are calling it a run-of-the-mill home invasion movie, poorly shot and lacking anything new for the horror genre. But the film is expected to top the box office this weekend, because horror fans always show up to the latest movie in the genre no matter how bad the reviews (and with the entire Eastern seaboard blanketed by rain from Tropical Storm Andrea, theaters should be hopping this weekend).

With a 43% rotten rating on website RottenTomatoes.com (only 59% of audiences liked it), here's what some of the critics are saying...

"Once the main characters are introduced and the plot kicks in, 'Purge' is pretty much same-old-sameold for a home-invasion movie," says Leah Rozen of TheWrap.

Simon Abrams of the Chicago Sun-Times says, "[I]nstead of being a creepy B-movie about the necessity of suppressing one's animalistic urges, "The Purge" is just an uninspired film."

"There's nothing you'd want to see again, particularly served up with all these shaky closeups and off-kilter angles and a cast mostly waiting - like us - for it to be over," writes the Newark Star-Ledger's Stephen Whitty.

"[T]his is almost the dumbest movie in history," says Gary Wolcott of the Tri-City Herald. "My recommendation is purge The Purge from your weekend movie plans."

But not everybody hated it.

FEARnet's Scott Weinberg says "The Purge" is "laced with an appreciable sense of pointed social commentary" and features the "typically excellent work" from stars Ethan Hawke and Lena Headey.

"That The Purge offers a cool concept, some decent suspense, a few intense shocks, and a surprisingly audacious finale in less than 88 brisk minutes... that just makes me like it even more," he writes.
And Starpulse's 'Prinz' Lee Romero says "The Purge" is "predictable, but solid."
"[S]ome things were completely missed transferring this idea from concept to the screen. "