The Prevalence Of Atheism/Religious Skepticism In Rock Music In 2013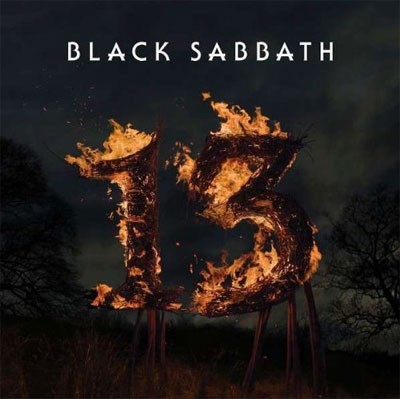 Let me first state that I have no agenda with this feature, none in the least. My goal is to present some examples of atheism within popular music in 2013. Why? Because it is interesting how artists include their various beliefs and philosophies within their music. It is even more interesting in some cases where references to atheism and religious skepticism aren't necessarily overt in the forefront. Again, there is no Christian, agnostic, or atheistic agenda. None. NADA! Now with that off my chest and "all minds and hearts clear…"
Atheism (and agnosticism as well) in popular music, particularly rock and roll music definitely isn't 'brand new'. That said, the prevalence of religious skepticism in 2013 seems to be in resurgence. Numerous songs and albums have questioned the church, Christianity, and God/God's existence you might say. I have highlighted a few notable examples that come to mind.
"God Is Dead?", "Age of Reason", "Live Forever", "Damaged Soul", and "Dear Father"
Boy, oh boy. Who better to highlight the skepticism of God's existence than Black Sabbath, right? The Brit-metal band's first album with Ozzy in 35 years definitely had the critics and fans onboard; it debuted at number one on the Billboard Albums Chart. I was onboard too, as I couldn't resist a little Ozzy Osbourne in my life. Would my pastor be proud? Yeah, probably not. In the intro of my review of 13, I wrote this:
Oh and back to the whole 'Satanism' thing, Ozzy and company may not embrace Satanism per se, but raise enough criticism about 'God' himself ("God is Dead?" and "Dear Father"). Atheistic themes might tick some off, but the flip side of that is, you know what your getting into with a band named Black Sabbath, right? Right.
So yeah, it's no hot spot for the extremely devout. The whole album definitely seems more hellish than celestial.
Of the biggest question mark of God's existence, "God Is Dead?", I penned:
Having the nerve to title a song "God Is Dead?" takes some serious cojones. Then making the polarizing number a single – that really takes some! But honestly, "God Is Dead?" is the crowning achievement. The assumed-to-be atheistic jabs appear prominently throughout the song, most notably as Osbourne sings on Chorus 1 "The blood runs free / the rain turns red / give me the wine / you keep the bread / the voices in echo in my head / is God alive or is God dead?" Then towards the end of the cut, a loop is thrown: "I don't believe that God is dead". What does it all mean? Well, it seems as if Black Sabbath have multiple meanings going on, which actually makes the song even more awesome.
While it suggests multiple interpretations, do we really think Ozzy is, um, a believer? On "Age of Reason", Ozzy states that "…Politics, religion, love of money too/ it's what the world was built for / but not me and you…" On "Live Forever", a theme that could reference God or heaven itself, Ozzy doesn't seems indifferent and nonchalant about afterlife: "Well I don't wanna live forever / but I don't want to die / I may be dreaming or whatever / I live inside a lie." On "Damaged Soul", "a preacher tried saving my black damaged soul / possessed by a demon that had full control…" – Ozzy's soul I suppose? Later the frontman is "…losing the battle between Satan and God." And to further damn themselves, the band closes with "Dear Father": "Dear father, forsaken / you knew what you were doing / in silence, your violence / has left my life in ruins…" Um yeah… that's some deep, fiery, hellish stuff right there.
"Unbelievers", "Worship You" & "Ya Hey"
Let me just say, I don't think that Vampire Weekend are running to the altar anytime soon, judging by multiple examples of skepticism that grace their valedictory effort Modern Vampires of the City. "Unbelievers" is perhaps the most overt example of 'liberal' views of the spiritual:
"Unbelievers" proves to be even sharper, serving as an overt statement of the influence of religious/spiritual ideas that recurs throughout Modern City of Vampires. Several memorable lines are dissectable, including "We know the fire awaits unbelievers / all of the sinners the same / girl you and I will die unbelievers bound to the tracks of the train", which seems like a nod to atheism – open to interpretation of course. Later on the 'big' refrain, Koenig sings "I'm not excited / but should I be / is this the fate that half of the world has planned for me?" Also interesting about the cerebral cut is the incorporation of what sounds like a liberal take on Shaker Hymn "Simple Gifts" towards the end. How one takes "Unbelievers" message, it is filled to the brim with musical excellence.
Later on, "Worship You" definitely seems to question the most high. Hey at least it is in poetic, indie-rock fashion:
…Adding to the adrenaline rush is followup "Worship You", which is similarly uptempo, with Koenig singing rhythmic, hip-hop speed vocals during the verses. The most memorable, eyebrow raising lyric? "We worshipped you / your red right hand / won't we see once again / in foreign soil, in foreign land / who will guide us through the end?" Koenig, whatchu talkin' bout Willis?!? cough… atheism… cough, cough.
The biggest slap in the face to the religious right comes with "Ya Hey", a definite play on Yahweh or God:
"Ya Hey" continues with the upmost consistency and the questions marks. "Ya Hey" certainly seems to making reference to Yahweh (aka God). Continuing on the inquisitive path, Koenig sings "Through the fire and through the flames / you won't even say your name… only "I am that I am" / but who could ever live that way?" Sure to piss extremly devoted people off, the song itself is superb showing VW at their best.
What's most interesting about alt-rock atheism is that it may be the most missed among Christians. Sure, hip-hop has plenty of devilish and irresponsible themes that certainly have no place in the church, but what about how Ezra Koenig and company seem to 'mock' God titularly on "Ya Hey"? Wonder how many people didn't notice?
"Here Comes the Night Time"
If anything, alt-rock band Arcade Fire seems like they would be more likely to be associated with God/religion than not – or maybe sophomore album Neon Bible was a mirage or illusion. Regardless, song "Here Comes the Night Time" doesn't necessarily take too kindly to today's churches. Maybe it's a stretch to dub the Montreal band as either agnostics or atheists, but they seem to have some skepticism for sure:
Verse two [from "Here Comes the Night Time"] definitely seems to have some skepticism of religious practices, which seems a message throughout: "And the missionaries / they tell us we will be left behind / been left behind / a thousand times, a thousand times…" Read into the title, and you have to question if the "the night time" refers to the fiery pit or church itself…DUN DUN DUN! I'd say yes: "Now the preachers they talk up on the satellite / if you're looking for Hell, just try looking inside"
Alt-rock is known for its poetic, widely-interpretable lyrics. Still, from my perspective, I think reading into the criticism of the church isn't really a stretch here.
"Religion"
Of Skylar Grey's song "Religion" I previously wrote:
Even though she's 'worn out', it doesn't show on "Religion", a popular topic of secular music in 2013 (have you noticed). While Grey doesn't go 'atheistic' in the same sense her colleagues (see Black Sabbath or Vampire Weekend), she offers herself as being her boo's 'religion' you might say: "When you don't know what to believe in / let me be your religion / it's a f*cked up world that we live in / so let me be your religion." The world might be messed up, but Skylar, you make it a better place with your music. 
As previously stated, Grey isn't a hardcore atheist in the context of this song, but she certainly doesn't seem like a 'believer'.
"F*ck The Rest"
Falling in Reverse definitely don't seem to be within the Christian ranks, or any other religion for that matter. When I previously reviewed Fashionably Late it was the brash "F*ck The Rest" that sported skepticism of all things religious:
"F*ck The Rest" opens with a WTF moment from the onset, courtesy of a dog named Charlie. Yes, I'm being serious. Anyways, much like Black Sabbath (and numerous other open-minded rock bands), Falling in Reverse deliver the expected 'I don't believe in heaven or hell' sentiment on "…the devil and the Lord won't keep waging a war…" as well as the bizarre "Gotta March in like an army wearing black-on-black / power of a thousand of these motherf*cking zombie cats / none of them can do it quite like I can…"
Months later, I still don't know what Falling in Reverse are talking about, but I'm pretty sure they don't like the church, God, or even Satan.
There were other instances of agnosticism and atheism aside from this rock-driven examples. Tyler, The Creator is an atheist, and he references his non-belief on 2013 album Wolf. While Jay-Z hasn't associated himself as a nonbeliever, he does have some issues with the church, according to song "Crown". And with all the 'god-status' assertion taking place in hip-hop music, you wonder if any of these rappers are associated with God himself.