The Owner of 'Paul's Boutique' Creating Tribute Mural To The Beastie Boys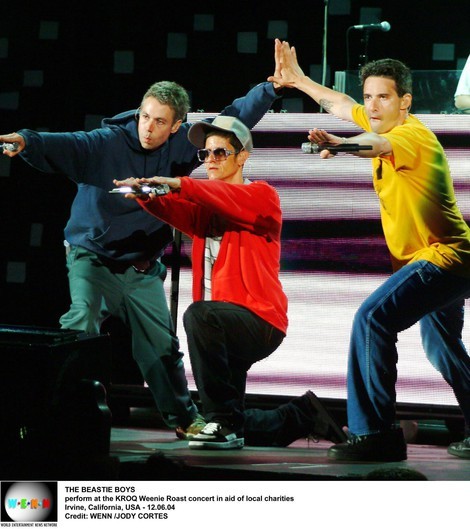 The proprietor of the Manhattan store that was featured on the cover of the innovative Beastie Boys Paul's Boutique' album has commissioned an artist to create a mural tribute to the legendary rap trio to mark the 25th anniversary of the release.
Yesterday, Danielle Mastrion started constructing the montage on the wall of sandwich shop Wolfnights.
The shop was Lee's Sportswear, on Ludlow Street when the original cover art was created. In January of 2009, the album was re-released in a 20th anniversary package re-mastered in 24-bit audio and featuring a commentary track.
The glorious news comes six months after Beastie Boys fan LeRoy McCarthy failed in his bid to persuade Brooklyn councilors to officially rename the intersection that features in the Paul's Boutique cover shot Beastie Boys Square.
The uptight board members rejected his proposal and prevented him from re-filing it for another five years, stating that the Beastie Boys would never meet the criteria.