The Osmonds Rally Around Devastated Marie

Donny Osmond and the entire musical family have flown to Las Vegas to "rally around" his sister Marie following the death of her son on Friday. Michael Blosil, Marie's 18-year-old adopted son, is believed to have committed suicide by jumping to his death from an apartment building in Los Angeles. Reports suggest the teen was depressed at the time of his death.
 
Marie cancelled performances of her Sin City show with her brother Donny in the wake of the tragic news, and her singing sibling has revealed the rest of The Osmonds have all jetted to Las Vegas to be by her side at this terrible time.

He tells Entertainment Tonight, "As we all know, whenever there is a situation when there needs to be rallying, the Osmonds rally around each other and support each other. There's a lot of that going on right now. We all flew down to Vegas to be there for her. It meant a lot to her to have us at her house."

The results of Blosil's autopsy will not be ready until officials at the L.A. Coroners Office have run a number of tests to determine if drugs or alcohol contributed to his death.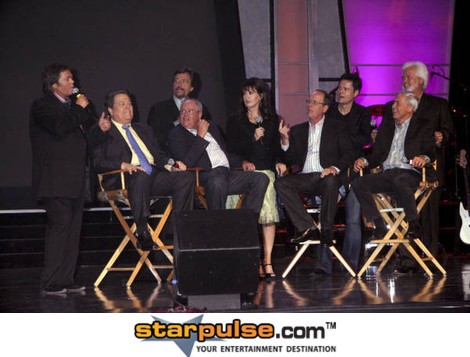 Click Here For More Marie Osmond Pictures