The Oscars To Pay Tribute To The 75th Anniversary Of 'The Wizard Of Oz'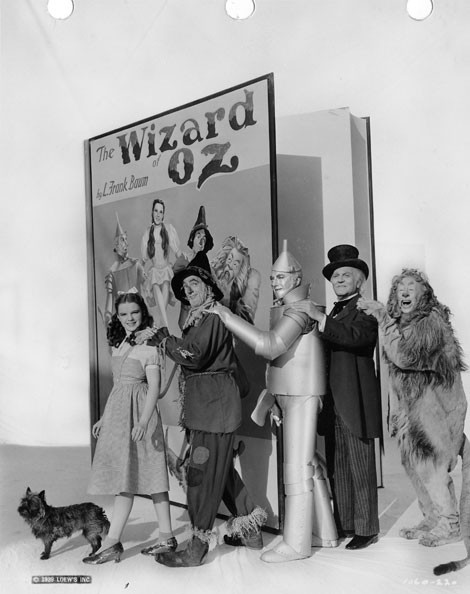 Tune-in to the Academy Awards this Sunday to see "The Wizard of Oz" tribute, and enter to win a special WOZ prize pack!

Adapted from L. Frank Baum's timeless children's tale about a Kansas girl's journey over the rainbow, "The Wizard of Oz" starred Judy Garland as Dorothy, Ray Bolger as the Scarecrow; Bert Lahr as the Cowardly Lion; Jack Haley as the Tin Woodman and Margaret Hamilton as the Wicked Witch.

"The Wizard of Oz" received five Academy Award nominations, including Best Picture and captured two Oscars® -- Best Song ("Over the Rainbow") and Best Original Score - plus a special award for Outstanding Juvenile Performance by Garland.
The 75th Ultimate Collector's Edition of the film is currently available for purchase.
Scroll down for some stunning images from the film...