The Oscar Race: Any More Clear With PGA and WGA Nods?

The Oscar race just got a little more clear – but barely.  The Producers Guild of America announced their nominees yesterday, with 10 nominees for the Best Picture Award.  The only real surprise is that 'Winter's Bone' – thought to be a possible Best Picture Oscar contender – was left off the list.  Here's a rundown of the movie nominees:
'127 Hours'
Producers: Danny Boyle, Christian Colson
'Black Swan'
Producers: Scott Franklin, Mike Medavoy, Brian Oliver
'Inception'
Producers: Christopher Nolan, Emma Thomas

'The Fighter'
Producers: David Hoberman, Todd Lieberman, Mark Wahlberg



'The Kids Are All Right'
Producers: Gary Gilbert, Jeffrey Levy-Hinte, Celine Rattray
 
'The King's Speech'
Producers: Iain Canning, Emile Sherman, Gareth Unwin

'The Social Network'
Producers: Dana Brunetti, Ceán Chaffin, Michael De Luca, Scott Rudin

'The Town'
Producers: Basil Iwanyk, Graham King

'Toy Story 3'
Producer: Darla K. Anderson

'True Grit'
Producers: Ethan Coen, Joel Coen, Scott Rudin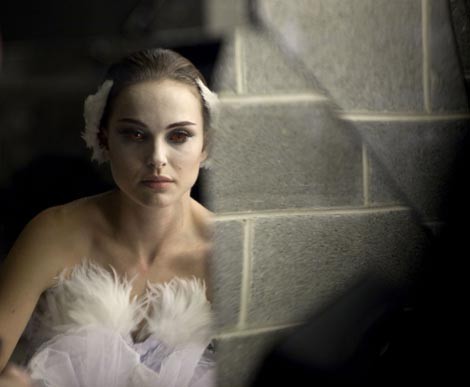 The guild also announced its TV nominees for Best Comedy and Best Drama series.  Again, no real surprises.  They are:
Best Comedy:
'30 Rock' (NBC)
Producers: Robert Carlock, Tina Fey, Marci Klein, Jerry Kupfer, Lorne Michaels,
David Miner, Jeff Richmond, Don Scardino

'Curb Your Enthusiasm' (HBO)
Producers: Alec Berg, Larry David, Jeff Garlin, Tim Gibbons, David Mandel,
Erin O'Malley, Jeff Schaffer

'Glee' (FOX)
Producers: Ian Brennan, Dante Di Loreto, Brad Falchuk, Ryan Murphy, Kenneth
Silverstein

'Modern Family' (ABC)
Producers: Steven Levitan, Christopher Lloyd, Jeff Morton, Dan O'Shannon,
Jason Winer, Bill Wrubel, Danny Zuker


'The Office' (NBC)
Producers: Randy Cordray, Greg Daniels, Howard Klein, Paul Lieberstein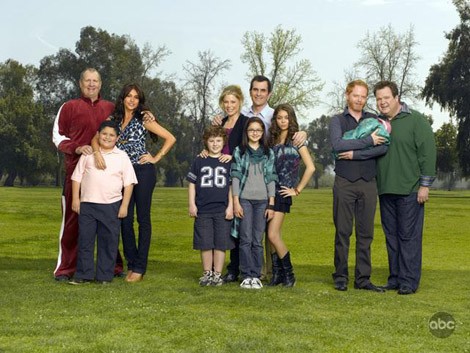 Best Drama:
'Breaking Bad' (AMC)
Producers: Melissa Bernstein, Vince Gilligan, Mark Johnson, Stewart Lyons,
Michelle MacLaren

'Dexter' (Showtime)
Producers: Sara Colleton, John Goldwyn, Robert Lloyd Lewis, Clyde Phillips

'Lost' (ABC)
Producers: Jack Bender, Bryan Burk, Carlton Cuse, Ra'uf Glasgow, Jean Higgins,
Adam Horowitz, Edward Kitsis, Damon Lindelof, Liz Sarnoff, Paul Zbyszewski

'Mad Men' (AMC)
Producers: Lisa Albert, Scott Hornbacher, Andre Jacquemetton, Maria
Jacquemetton, Blake McCormick, Dwayne Shattuck, Matthew Weiner

'True Blood' (HBO)
Producers: Alan Ball, Brian Buckner, Gregg Fienberg, Mark McNair, Nancy
Oliver, Raelle Tucker, Alexander Woo
The Writers Guild of America also announced its nominations for Best Original Screenplay and Best Adapted Screenplay for movies.  Several films – notably 'The King's Speech,' 'Toy Story 3' and others – were disqualified due to rules some call arbitrary.  It left room for a commercial and critical flop – 'I Love You Phillip Morris' – to snag a nomination.  Here's the rundown:
Original Screenplay:
'Black Swan', Screenplay by Mark Heyman and Andres Heinz and John McLaughlin; Story by Andres Heinz; Fox Searchlight
'The Fighter', Screenplay by Scott Silver and Paul Tamasy & Eric Johnson; Story by Keith Dorrington & Paul Tamasy & Eric Johnson; Paramount Pictures
'Inception', Written by Christopher Nolan; Warner Bros.
'The Kids Are All Right', Written by Lisa Cholodenko & Stuart Blumberg; Focus Features
'Please Give', Written by Nicole Holofcener; Sony Pictures Classics
Adapted Screenplay:

'127 Hours', Screenplay by Danny Boyle & Simon Beaufoy; Based on the book Between a Rock and a Hard Place by Aron Ralston; Fox Searchlight
'I Love You Phillip Morris', Written by John Requa & Glenn Ficarra; Based on the book by Steven McVicker; Roadside Attractions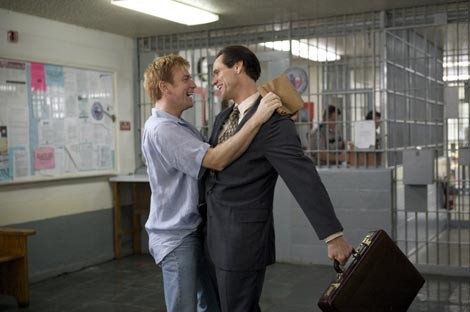 'The Social Network', Screenplay by Aaron Sorkin; Based on the book The Accidental Billionaires by Ben Mezrich; Sony Pictures
'The Town', Screenplay by Peter Craig and Ben Affleck & Aaron Stockard; Based on the novel Prince of Thieves by Chuck Hogan; Warner Bros.
'True Grit', Screenplay by Joel Coen & Ethan Coen; Based on the novel by Charles Portis; Paramount Pictures