The Olate Dogs Win 'America's Got Talent' Season 7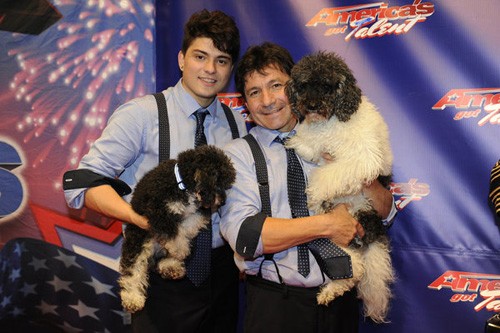 On Thursday night, several popular singers took the stage at "America's Got Talent" before the season seven winner was annouced at the end of the two-hour broadcast.

Acts including Flo Rida, Ne-Yo, Green Day, and Justin Bieber revved up the audience, which was eager to find out who would take home the $1 million prize and be the star of a headlining show in Las Vegas.

Child dance troupe The Untouchables came in last place. The group got a little emotional when they learned they wouldn't be taking home the grand prize. Judge Sharon Osbourne said to them, "Don't be sad, little ones, because it's my last show, too. So we're both leaving together."  She announced earlier in the season that she wouldn't be returning to the show after this year.

Sand artist Joe Castillo came in fifth place, while artist David Garibaldi and His CMYKs wound up in fourth. Musician William Close was greeted by unhappy booing fans when he was announced as the third place winner of the competition.

After a flashback montage showing comedian Tom Cotter and The Olate Dogs as they progressed through the season, the animal act was crowned the winner.
Do you think the best act won the competition?
Check out the highlight's from the season finale: