'The Office' Series Finale: Top 5 Replayed Moments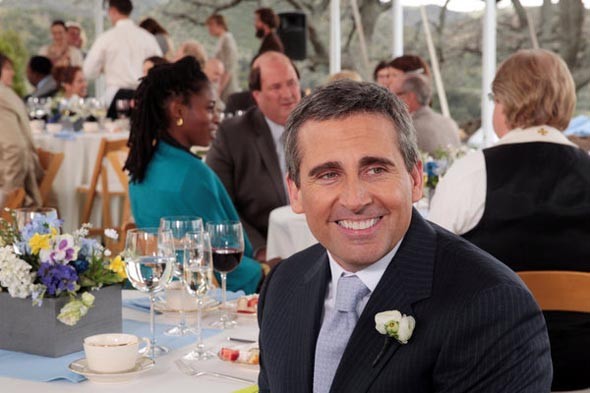 NBC said goodbye to the long-running series The Office last night. It was a fond farewell for many and was a fitting closure for the characters.
The final episode included some great moments. But as it turns out, the return of Michael Scott was not the most rewound and replayed moment during the show. TiVo data tell a different story.
Here are the top five TiVo-ed moments from the program:
1. 9:00 pm - The very beginning of the episode shows Dwight driving in his car where he derides PBS: "The propaganda wing of Bill and Melinda Gates and (looking right at the camera) viewers like you."
2. 9:43 pm - Steve Carell, reprising his role as Michael Scott, arrives to surprise Dwight and be his best man.
3. 10:01 pm - The cast and crew pose in front of Pam's mural of The Office staff.
4. 9:35 pm - Guest actress Joan Cusack announces to Erin that she is her mother at the PBS Q&A session with The Office personnel.
5. 9:07 pm - Oscar explains how Kevin got fired because of the made up number he used to balance his accounts: "The kelvin gets you home by seven."
What was your favorite moment from last night's series finale?