The Offensive Comments That Made Cameron Diaz End A Radio Interview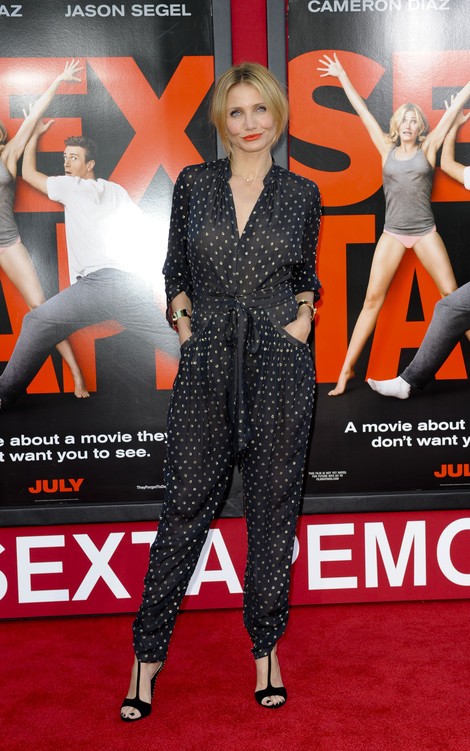 Cameron Diaz was not amused with some of the comments made by an Australian DJ during an interview about her latest film Sex Tape.
Diaz and co-star Jason Segel were talking with KIIS 106.5's Kyle Sandilands and Jackie O over the phone when she was asked about the child actors the two worked with on the film. Jacki O said Giselle Eisenberg, one of the child actors, reminded her of former child actor and Cameron's friend Drew Barrymore.
Diaz replied, "Aw, yeah! She does, now that you mention it. And she's as bright and lively as Drew is, as well. She's a sweet little girl." That's around where the interview took a nosedive, because Sandilands piped in with, "Let's hope she misses out on the Drew Barrymore drug years, because those were a great thing to watch, but not so good to be in, I'd imagine."
Diaz was not happy, saying (as Jackie O tried to change the subject), "I'm sure, Kyle, you've never been through a drug phase, have you? Or alcoholism or anything like that? Pretty clean; always did it right? Congratulations."
Sandilands followed up that gem with rumors about Cameron dating Benji Madden, to which she responded, "We're having to go now. Sorry, they're wrapping us up."
If you can stand it, you can listen to the cringey interview below.