The Next Victims On Amanda Bynes' 'Ugly' Twitter List: The Obamas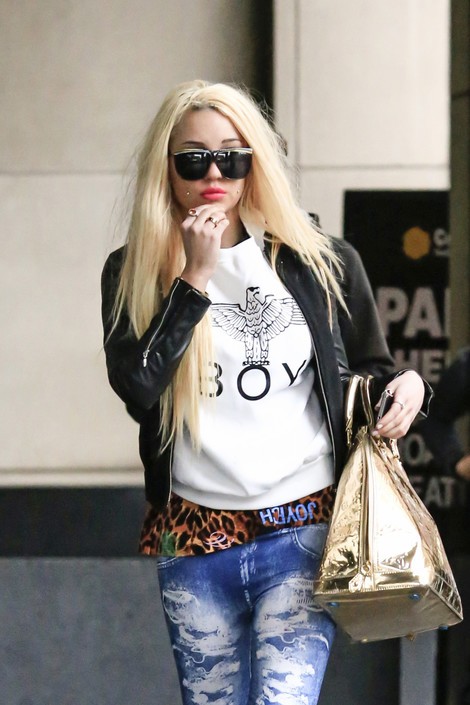 Amanda Bynes has added President Barack Obama and his wife Michelle to her growing list of people she finds ugly.
The troubled Bynes, who has grown increasingly erratic this year, has primarily used Twitter to defend herself from tabloid rumors (and criticize them for using old photos) and to call several people "ugly."
Apparently it was the Obamas' turn, because Bynes tweeted today, "Barack Obama and Michelle Obama are ugly!"
In the past, Bynes called Lance Bass, Drake, Rihanna and Miley Cyrus ugly. She took back her criticism of Miley after Miley responded, and Bynes later tweeted, "Miley Cyrus thank you for rooting for me doll! You are one of the prettiest girls! I want my nose to look like yours after my surgeries!"
Perhaps Bynes is still angry Barack didn't step in and pardon her for her DUI. Last year she sent out a plea via Twitter, posting, "Hey @BarackObama... I don't drink. Please fire the cop who arrested me. I also don't hit and run. The end."
Something tells us this isn't the end of the "ugly" list.