The Next 7 Celebrity Facebook Pages That Will Join Eminem With 60 Million Likes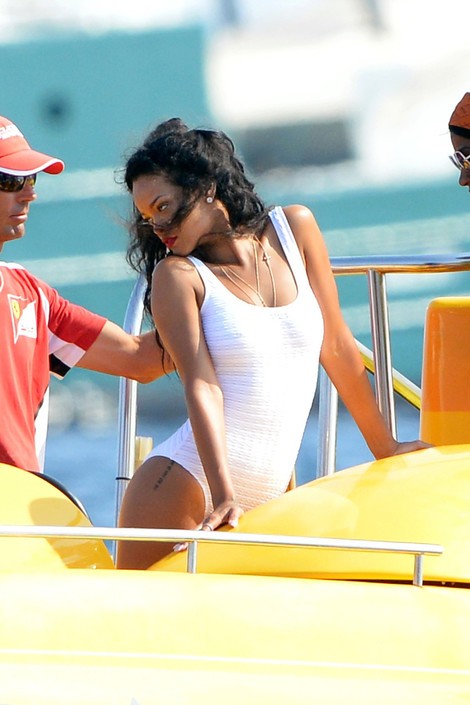 Eminem made history when he became the first celebrity with 60 million Facebook likes. Of course, whenever someone hits a milestone like that, we have to ask: who's next. Here are seven other celebrities that could be hitting the 60 million mark soon.
Rihanna: Eminem's Love the Way You Lie collaborator will be the next with 60 million likes - she's only 600,000 likes away. The next time a single or album is hyped up, expect the star to hit the mark.
Lady Gaga: She's the second closest to 60 million, but by a wide margin. Lady Gaga "only" has 53 million likes - perhaps because she offers so much info on Twitter and her own website, rather than relying on Facebook.
Shakira: This Latin star's worldwide popularity has helped her get over 53 million likes. She's due to release a new single with Pitbull on Thursday, so expect her numbers to jump.
Michael Jackson: Once the most-liked man on Facebook, Eminem surpassed him for the title on his way to 60 million. Jackson's timeless popularity could help him reach the mark, but it's questionable due to the fact he's not releasing any new material.
Cristiano Ronaldo: A starring role at the EURO cup helped Ronaldo get to 47 million likes, and the football star will continue to build a worldwide audience - expect a bump in fans when the next World Cup rolls around.
Justin Bieber: It's no surprise Justin Bieber is 15 million shy of the mark - his fans are of the Twitter generation, a place where kids can chat without parents seeing their every move like they can on Facebook.
Katy Perry: The release of a movie can do wonders for a Facebook page. Perry has 45 million likes, and she uses her page to show off media like movie posters and videos fans can vote on for MTV's VMAs.