'The Newsroom' At PaleyFest: The Cast On Season 2 And The Show's Success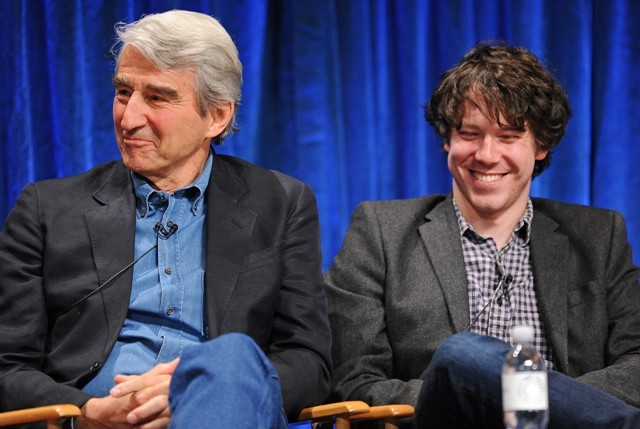 One of the other things that makes The Newsroom stand out is that it exists in the real world, meaning that the NewsNight staff are handling actual news stories that occurred in the recent past (the second-season premiere starts in August of 2011). Does having that real-life context help the actors? "It's a give and take. It goes both ways," said Sadoski. "In some ways, it strips away some work you have to do, because you come into it with an understanding - or your belief of what an understanding is - of a certain event. Simultaneously, that can also be a little bit of a hindrance, too, because you come in with your own opinion about a news event, and sometimes you find it in conflict with what your character's saying about it, or what we're doing with it on the show, and you have to let a lot of that stuff go."
So what's in store for the second season of The Newsroom, coming this summer? At the time of the panel, the cast and creative team were working on episode four, but they did give fans a glimpse at the first installment. The premiere episode picks up a week after the first-season finale. Will is being deposed by a lawyer (guest star Marcia Gay Harden, Law & Order: Special Victims Unit) about his calling the Tea Party "the American Taliban." His remarks have had consequences for more than just him: ACN president Reese Lansing (a returning Chris Messina, The Mindy Project) finds himself locked out of a significant political meeting.
Meanwhile, on the relationship front, Maggie (Alison Pill) and Don are somehow still together, even though she kissed Jim, although Sorkin teased during the panel that fans of Don and Sloan should tune into season two. Oh, and for the  rest of you that still miss Sports Night, there's reference to a fantasy football draft, too.
Gallagher also revealed that the world of The Newsroom will open up a bit more. "Season one we spent a lot of time in the newsroom, actually at ACN headquarters," he said. "What I think's kind of great about season two is you get to see the characters go outside a little bit more. There's some different locations and there's some traveling." Hopefully no one will change time zones.
With an exceptional pilot, a creator with a strong vision for the ongoing series, and actors who are not only talented but capable of keeping up with the demands of an Oscar-winning writer who creates multi-page, almost lyrically beautiful speeches, there are many reasons that The Newsroom is the special piece of television that it is.
Yet if you somehow need another one, look no further than the cast, all of whom spoke about how much respect they have for the material. There are quite a few great shows on TV, and still many more with folks who work hard day in and day out, but the cast of The Newsroom all clearly understand the ideas that Sorkin is trying to express and they're passionate about conveying them to the best of their ability. Listening to them speak, there's that certain reverence in their tone that this is more than just a great job.
"The one thing that I know I'll never have to worry about being on The Newsroom is becoming complacent," said Munn, "because I know how difficult it is to be in this place, and to have Aaron Sorkin, and to have his writing. I work all day long, whenever I get a chance to do it, so that I can be ready when I'm on set."
That's a level of commitment you wouldn't expect if someone was going to work on your garden-variety TV series. That's the kind of devotion people make when they know they're working on something awesome. And awesome is definitely the word to describe The Newsroom.
Season two of The Newsroom will air on HBO in June. The first season will be released on Blu-Ray and DVD on June 11.
(c)2013 Brittany Frederick. Appears at Starpulse with permission. All rights reserved. No reproduction permitted. Visit my official website and follow me on Twitter at @tvbrittanyf.