The New MTV: Video Roundup - Halloween Edition: Delta Rae, A Veil, Blaqk Audio, Ill Nino, Cradle of Filth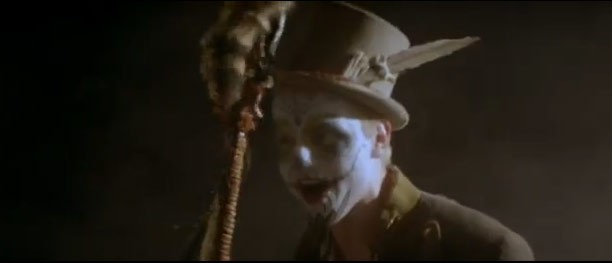 With so many excellent videos floating around, sometimes you just cant get to them all, but we here at Get eXposed Music surely can. As we continue to pick up the slack for MTV (even though they still have a Music Video Awards show for some reason), use these videos to fill your enrich your life with the sound of music (of something hokey like that). Enjoy these five Halloween appropriate music videos to help celebrate the holiday!
Delta Rae - "Dance in the Graveyards"
Delta Rae have released the Day Of The Dead inspired video for their new single, "Dance In The Graveyards." It's a song that celebrates death, which has deep meaning to the Durham, NC six-piece band which includes three siblings: Ian, Eric and Brittany Holljes along with singer Elizabeth Hopkins, drummer Mike McKee and bassist Grant Emerson.
A Veil - "Tombs"
San Diego, California outfit, A Veil has released a zombie-fied video for the song ""Tombs."" With special effects and make-up by Frank Ippolito and Ian Von Cromer (Pirates Of The Caribbean, Chronicles of Riddick, Syfy Face-Off) as well as Josh Knoff as Director of photography, the video is a harrowing horror short of zombies in search of animalized flesh to consume. Though timing-wise this may seem like another creature-feature for the holiday, you may be surprised to learn that song is about Veganism.
Hidden Hospitals - "The Absence of Emotion"
Hidden Hospital's new release EP 002 is out tomorrow and they've just premiered a new music video for the track "The Absence of Emotion."  The clip was directed by Director: Heath Miller at Chalk 242. Recorded in Nashville and mixed and produced by J. Hall, EP 002 is the Chicago band's deepest dive into music yet.
Ill Niño - "La Epidemia"
With their sixth studio album Epidemia officially under their belt, Ill Nino have released a brand new music video for "La Epidemia" featuring Emmure vocalist Frankie Palmeri. Filmed at The Rave in Milwaukee, Wisconsin "La Epidemia" showcases Ill Nino's power, energy and determination to spread their madness throughout the world.  The video takes fans to the depths of the The Rave and gives an inside look at the haunted pool that many have only heard stories about.
Cradle of Filth - "Frost on Her Pillow"
Cradle of Filth premiered their latest music video for "Frost On Her Pillow" from their latest full length album, The Manticore and Other Horrors. Check out the new video from heavy metal's most sinister act, directed by Stuart Birchall.