The New MTV Video Roundup Ep. 8: Physical Therapy, Teen Daze, Cloud Nothings, Levek, I Am War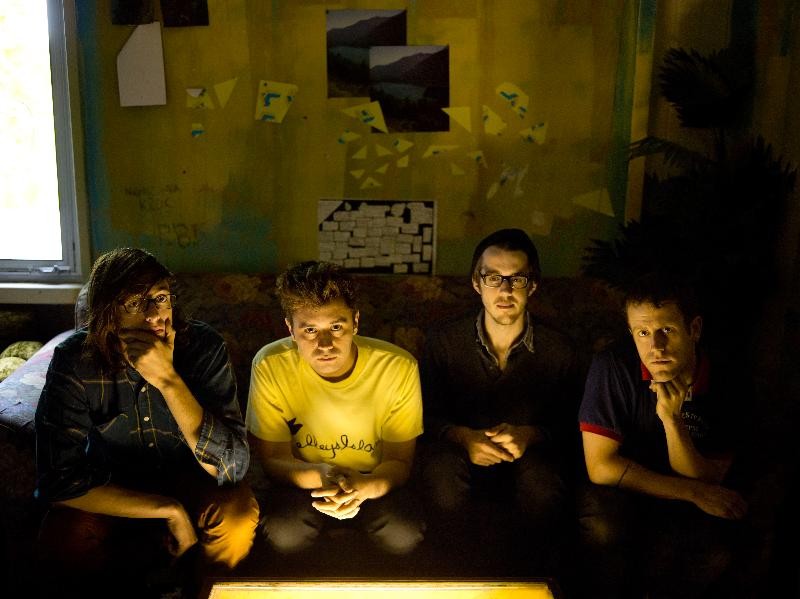 With so many excellent videos floating around, sometimes you just cant get to them all, but we here at Get eXposed Music surely can. As we continue to pick up the slack for MTV (even though they still have a Music Video Awards show for some reason), use these videos to fill your enrich your life with the sound of music (of something hokey like that).
Physical Therapy - "Drone On" (Featuring Jamie Krasner)
Check out the video for "Drone On" (feat. Jamie Krasner) by Physical Therapy. The clip was directed by Jake Moore with styling and art direction by Akeem Smith.
Teen Daze - "Divided Loyalties" (Live Session)
The Inner Mansions is the second full length record from Teen Daze, and also his second of 2012.  The album is a collection of songs that were written between the months of May and June 2012, and they are his most introspective and moving to date.  Where his debut, All Of Us, Together, evoked feelings of a futuristic, electronic utopia, The Inner Mansions focuses inward, both thematically and sonically.  This is an album of spiritual and musical journey, and features some of Teen Daze's most captivating songs.
https://www.facebook.com/teendaze
Cloud Nothings - "Fall In"
Coinciding with the launch of their US tour with Silversun Pickups, Cloud Nothings have shared the new John Ryan Manning-directed video for Attack On Memory highlight "Fall In." The video channels the feel of golden-era Hollywood's finest clips and sees the band playing alongside leotard-clad, synchronized dancers. Manning's vision for the video was to, "portray the modern adolescent's struggle with sex, conformity, technology, and alienation."
Levek - "Black Mold Grow"
Levek presents their first music video from Look A Little Closer for "Black Mold Grow". Directed by Michael Lawrence in Buffalo, NY.
http://www.facebook.com/pages/Levek/236507157635 
I Am War - "Uninvite Me To Your Facebook Party"
I Am War has premiered the video for "Uninvite Me to Your Facebook Party," the first video and single from the band's  recently released debut album, Outlive You All (Razor & Tie).  The video was filmed with director Dillon Novak (We Shot The Moon).