The New MTV: Video Roundup Ep. 2 - Pyramid Vitra, Naytronix, Chris Cohen, Toro Y Moi, GANGI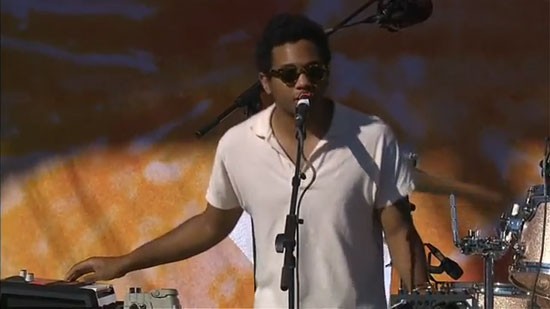 With so many excellent videos floating around, sometimes you just cant get to them all, but we here at Get eXposed Music surely can. As we continue to pick up the slack for MTV (even though they still have a Music Video Awards show for some reason), use these videos to fill your enrich your life with the sound of music (of something hokey like that).
Pyramid Vitra ft. Frisco - "Drain"
Today Pyramid Vritra debuts the music video for "Drain ft. Frisco". Look out for a cameo from OFWGKTA. "Drain ft Frisco" is off of Pyramid Vritra's forthcoming debut album Pyramid.
Naytronix - "Robotic"
Plug Research continues their acclaimed podcast series with an eclectic mix of songs compiled by Naytronix, the new project from tUnE-yArDs bassist turned solo-artist Nate Brenner. The mix features songs that influenced Naytronix's debut LP Dirty Glow, coming out October 9th on Plug Research.
Chris Cohen - "Optimist High"
Chris Cohen is a 37-year-old native of Los Angeles currently residing in the farmlands of Vermont. His resumé is long: a contributing member of The Curtains, Cryptacize, Deerhoof, and Natural Dreams, he released 10 full-length albums between 2002 and 2008. All of this has culminated in his first release under his own name, and his first for Captured Tracks, Overgrown Path.
Toro Y Moi - "Rose Quartz" - Live @ Lollapalooza 2012

Toro Y Moi played Lollapalooza, where they premiered five new songs. The set was streamed live through Lollapalooza's YouTube channel, and now you can view one of those new songs, "Rose Quartz."
GANGI - "Outside Ones"
The Los Angeles-based psych duo GANGI announce their second full-length release, entitled gesture is. GANGI is also proud to announce and premiere the video for "Outside Ones."