The New MTV Video Roundup Ep. 18.5: Lacuna Coil, Glass Cloud, the Seeking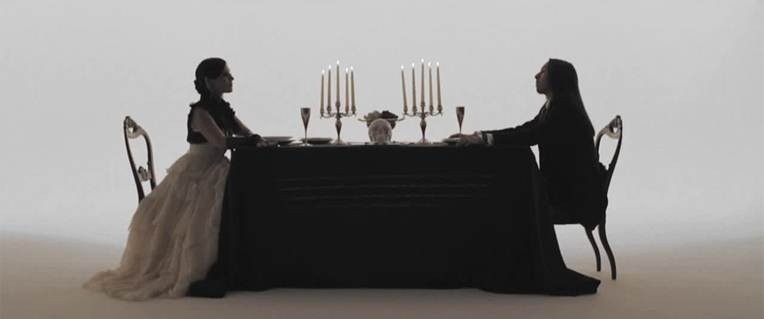 With so many excellent videos floating around, sometimes you just cant get to them all, but we here at Get eXposed Music surely can, but once a week just isn't enough. As we continue to pick up the slack for MTV (even though they still have a Music Video Awards show for some reason), use this trio of new videos to enrich your life with the sound of music (of something hokey like that) and to help tide you over until the next episode of "The New MTV."
Lacuna Coil - "End of Time"
Italy's Lacuna Coil has released their new music video for "End Of Time." The video was produced by K48 and directed by the Italian director Saku, who had worked with the band for previous videos such as "Spellbound" and "I Won't Tell You". He also directed the mini-movies that were featured on the bonus-DVD included on the limited editions of the band's current album Dark Adrenaline.
Glass Cloud - "She Is Well and Nothing Can Be Ill"
Glass Cloud has released an action packed live performance video for their song "She Is Well and Nothing Can Be Ill" off of their debut album The Royal Thousand. The video was filmed by Nick Godsell on the band's recent run on the 2012 AP Tour in Norfolk, VA at Norva and Richmond, VA at Kingdom and captures the band's wildly memorable stage presence and charismatic, engaging personalities found both on and off the stage.
The Seeking - "Yours Forever"
The Seeking has premiered their first official music video for "Yours Forever," directed by DJay Brawner (Foo Fighters, Gym Class Heroes, B.o.B.) for Anthem Films. The song is from their recently released debut album, Yours Forever (Razor & Tie).