The New MTV Video Roundup Ep. 18: Frightened Rabbit, The Traditional Fools, Toro Y Moi, Krisiun, Wavves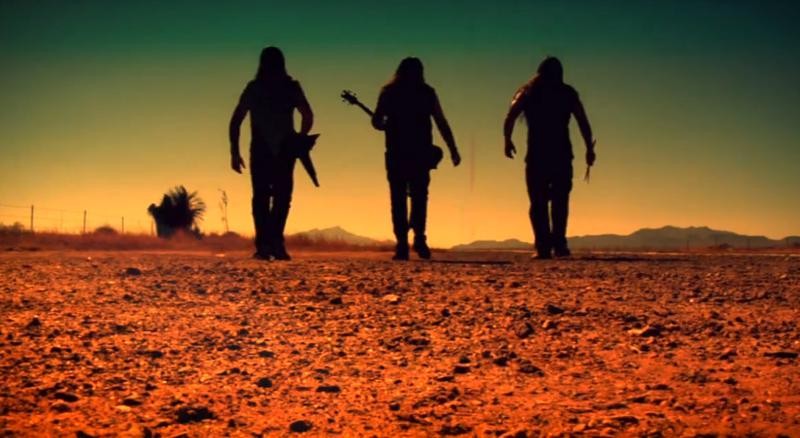 With so many excellent videos floating around, sometimes you just cant get to them all, but we here at Get eXposed Music surely can. As we continue to pick up the slack for MTV (even though they still have a Music Video Awards show for some reason), use these videos to enrich your life with the sound of music (of something hokey like that).
Frightened Rabbit - "The Woodpile"
Frightened Rabbit has revealed a new video for their song "The Woodpile." Watch the Hand Held Cine Club-directed video here. The track is featured on "Pedestrian Verse," Frightened Rabbit's fourth studio album. Set to be released February 5th in the U.S., the collection was recorded at the famed Monnow Valley Studio in Rockfield, South Wales with producer Leo Abrahams (Brian Eno, David Byrne, Grace Jones) and mixed by Craig Silvey (Arcade Fire).
The Traditional Fools - "Street Surfin'"
In The Red is proud to announce the re-release of the self-titled album by Ty Segall's Traditional Fools. The Traditional Fools were a garage-punk-thrash-surf trio consisting of Ty, Andrew Luttrell and David Fox. They recorded and released their lone album back in 2008 - it sold out quickly and has never been re-pressed until now.
Toro Y Moi - "So Many Details"

Watch a new music video for Toro Y Moi's latest single, "So Many Details." The video, shot by directing duo HARRYS, was filmed in The Hamptons of NY and stars Chaz Bundick and Sarah Stephens. Once the video reaches 250,000 views, it will unlock a second video for the next album single.  
Krisiun - "The Will to Potency"
On their last tour across the US, the Três Irmãos of Krisiun filmed a new video for "The Will To Potency," a song from their latest studio album, The Great Execution. "When it was all said and done, we filmed every night on tour, but it ended up that the majority of the video was filmed on that day off in the middle of the New Mexican desert in about 2.5 hours," the director and producer of the video, Tommy Jones, said. "It was a fun video, and I'm glad we got to do it this way, we all are really stoked how the desert stuff came out."
Wavves - "Sail to the Sun"
Wavves is proud to debut "Sail To The Sun" and it's accompanying music video directed by BLACK//DOCTOR (CHRIS BLACK + MISTERDOCTOR). "Sail To The Sun" premiered at 12:12 pm on 12/12/12...take that how you will. Wavves is currently readying their next LP with producer John Hill (Rihanna, Santigold, etc.) at the helms. The record will be released in the Spring of 2013 via Mom + Pop.