The New MTV Video Roundup Ep. 17.5: Flatfoot 56, Biffy Clyro, Prince Rama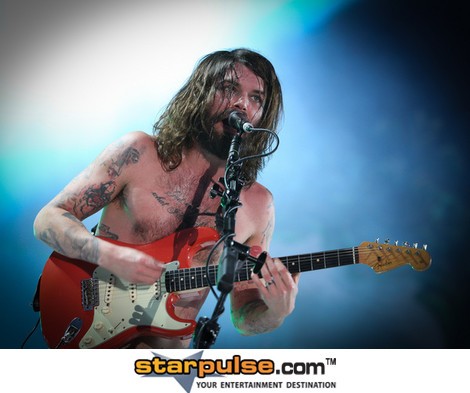 With so many excellent videos floating around, sometimes you just cant get to them all, but we here at Get eXposed Music surely can, but once a week just isn't enough. As we continue to pick up the slack for MTV (even though they still have a Music Video Awards show for some reason), use this trio of new videos to enrich your life with the sound of music (of something hokey like that) and to help tide you over until the next episode of "The New MTV."
Flatfoot 56 - "I Believe It"
Flatfoot 56 has released a new music video for "I Believe It," the song that served as the leadoff track for the band's latest full-length record, Toil. Released in partnership with Anchor Guitars, the video features a live acoustic recording of the song delivered over video shots from the recording session and live performances from the band.
Biffy Clyro - "Black Chandelier"
"Black Chandelier" is the first single off Biffy Clyro's upcoming album Opposites, due out in the US March 12, 2013. Produced by GGGarth Richardson, Opposites is the follow-up to the critically-acclaimed Only Revolutions, which sold over one million copies worldwide and earned a Mercury Prize nomination.   
Prince Rama - "So Destroyed"
Prince Rama is sharing the fantastic new video for Top Ten Hits of the End of the World highlight "So Destroyed," which Emeralds' Mark McGuire recently remixed as well. To create the video, the band created a "So Destroyed" dance contest, in which fans filmed themselves dancing to the song. The highlights from the contest submissions have been edited together by Prince Rama's very own Nimai Larson to create the fantastic new video for the track.