The New MTV Video Roundup Ep. 16: The Paramedic, Parakeet, Gambles, Cloud Cult, Young Magic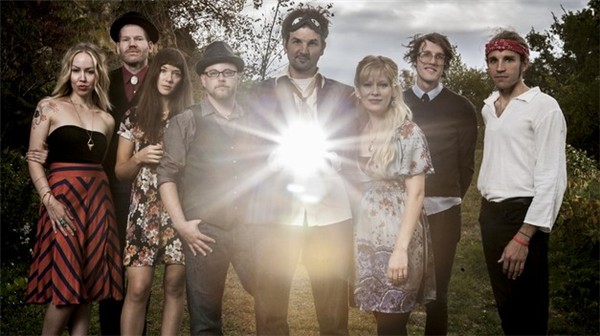 With so many excellent videos floating around, sometimes you just cant get to them all, but we here at Get eXposed Music surely can. As we continue to pick up the slack for MTV (even though they still have a Music Video Awards show for some reason), use these videos to enrich your life with the sound of music (of something hokey like that).
The Paramedic - "Eddie Would Be Proud"
Intensity, emotion and raw power are three ways to describe Dayton, OH's The Paramedic. But to pigeon hole the band with just three words would simply be an injustice to this group. Formed in late 2010 by friends Jake Nolan (Guitar), Travis Adkins (Bass), Tony Hovater (Drums), Sean Salasny (Guitar) and Mike Luciano (Lead Vocals); The Paramedic is poised to spearhead the next generation of dynamic metalcore bands, thanks in part to Luciano's diverse R&B background. The band delivers a unique mix blending the insanity of Asking Alexandria, the electro-sensibilities of Attack Attack, and the soulfulness of Jonny Craig.
http://www.Facebook.com/TheParamedicBand
Parakeet - "Darumasanga"
London's Parakeet premiered their brand new video for "Darumasanga" today at Stereogum. The video was directed by Babanuki and features British actors Jamie Broadbridge and Lashkar Chauhan. Be sure to watch all the way to the end!
http://www.parakeetmusic.bandcamp.com  
Gambles - "Trust"
Matthew Daniel Siskin began writing songs as Gambles in August 2012 with no goal or motive other than the past few years needed addressing, and things that had gone unsaid for too long needed saying. "Trust", the first song released publicly came together quickly and spontaneously between friends. Nicolas Vernhes and Matthew (long time close friends & collaborators) were spending a late night at the Rare Book Room where Vernhes keeps a recording studio, label, and home. Towards the end of the evening the two ended up downstairs in the studio where "Trust" was sang in a single take, and with no words written.
Cloud Cult - "All the Things We Couldn't See"
Fans of experimental indie rock, mark those calendars: Love, Cloud Cult's ninth full-length, is coming out March 5 on the band's own label, Earthology Records. Check out the video of its first single, "All The Things We Couldn't See." It's lush, beautiful, and more of a visual collage than a story—so basically, perfect for a Cloud Cult song.
Young Magic - "You With Air"
Comprised of New Yorkers Isaac Emmanuel, Melati Malay and Michael Italia, Young Magic formed in 2010 out of mutual music interests and self-proclaimed restless spirits. Their first full-length LP, Melt, released in 2012 combined field-recordings from their individual travels around the world with varied samples of soul, psychedelic, trip-hop and electronica that eventually became a key ingredient to their lauded experimental dream-pop sound.