The New MTV Video Roundup Ep. 14.5: Companion, the Mary Onettes, Big Cats!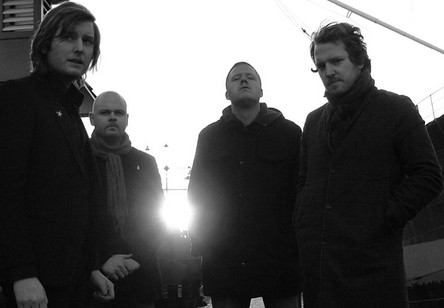 With so many excellent videos floating around, sometimes you just cant get to them all, but we here at Get eXposed Music surely can, but once a week just isn't enough. As we continue to pick up the slack for MTV (even though they still have a Music Video Awards show for some reason), use this trio of new videos to enrich your life with the sound of music (of something hokey like that) and to help tide you over until the next episode of "The New MTV."
Companion - "20th Century Crime"
Companion is the new project from Brooklyn-based singer-songwriter Pepi Ginsberg. With four critically acclaimed solo albums under her belt, Pepi returns with a new moniker, an expanded lineup and a lusher sound.
http://www.companionishere.com
The Mary Onettes - "Evil Coast"
"Evil Coast" - the first single from Hit the Waves has been getting rave reviews and quickly placed at #1 on the Hype Machine charts.  Today the band shares the official music video for the track, as well as the album cover art and track list for Hit The Waves, out March 12, 2013.
http://www.facebook.com/themaryonettes
Big Cats - "Five"
Big Cats! just released a new video for "Five" off of his most recent album For My Mother.  The video was directed by Isaac Gale and shot in Barbados.