The New MTV Video Roundup Ep. 11.5: Lifehouse, Ben Taylor, Led Er Est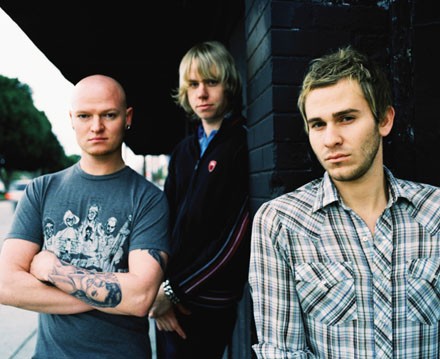 With so many excellent videos floating around, sometimes you just cant get to them all, but we here at Get eXposed Music surely can, but once a week just isn't enough. As we continue to pick up the slack for MTV (even though they still have a Music Video Awards show for some reason), use this trio of new videos to enrich your life with the sound of music (of something hokey like that) and to help tide you over until the next episode of "The New MTV."
Lifehouse - "Between the Raindrops"
Geffen Records recording artists Lifehouse released their first new album in over two years and their sixth overall titled: Almería. Produced by long time collaborator Jude Cole, Almería finds Lifehouse expanding and stretching out the Lifehouse "sound." The video for the first single "Between The Raindrops" features Natasha Bedingfield.
Ben Taylor - "Worlds Are Made of Paper"
Singer-songwriter Ben Taylor has premiered his provocative new video for the song "Worlds Are Made Of Paper."  The video was directed by Trish Sie, the Grammy Award-winning director best known for her viral videos for OK Go, including their famous treadmill clip, "Here It Goes Again," which has had over 50 million plays on YouTube to date.
Led Er Est - "Divided Paralell"
Following the spring release of The Diver, Led Er Est are proud to announce a European tour this fall. To coincide with the announcement of these dates, they're sharing the new video for The Diver song "Divided Parallel". Check out the video.