The Muppets Hit The Red Carpet For The Premiere Of Their Latest Film, 'Muppets Most Wanted'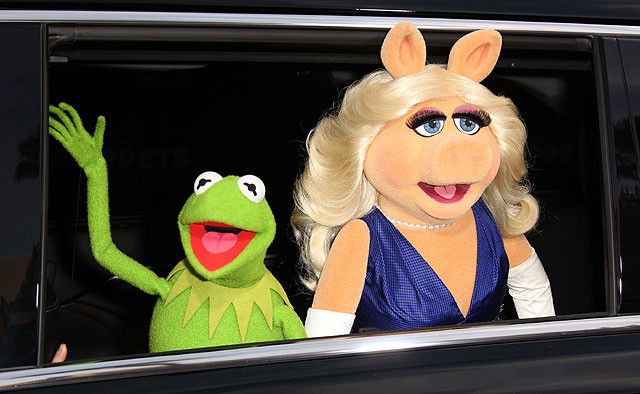 The stars were out for the premiere of Muppets Most Wanted, which hits theaters Friday, March 21.

Stars Tina Fey, Ricky Gervais and Ty Burrell were joined at the premiere by the Muppets themselves, including Kermit the Frog, Miss Piggy, Sweetums, Walter, Scooter, Gonzo and Animal, who all arrived in a slick black limo.

"These guys have been icons since the '70s," Burrell told USA Today. "I'm very happy to play second fiddle to the Muppets."

"If a movie premiere isn't absurd enough already, then nothing is more absurd than doing it all with Muppets," Burrell added.

Tuesday night Gervais was a guest on Conan O'Brien's talk show to promote the film, telling the host that while the Muppets have made versions of classic films like "A Christmas Carol" and "Treasure Island," he believes every great film should be remade by the puppets.

"You can make any movie better with Muppets - 'Schindler's List'... '12 Years a Slave'... Let's try it at least!"