The Muppets Express Support For Gay Marriage And Join The Chick-Fil-A Boycott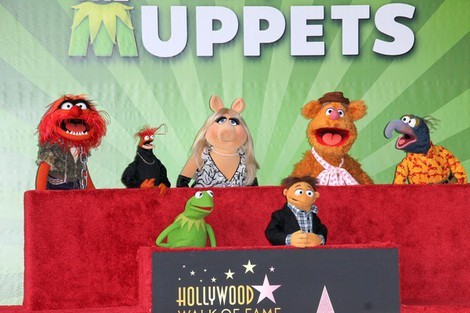 Last week Chick-Fil-A President Dan Cathy publically voiced his opinion of his franchises support of traditional marriage and opposition to gay marriage. "We are very much supportive of the family – the biblical definition of the family unit. We are a family-owned business, a family-led business," Cathy was quoted as saying.
Since then, loyal customers as well as a few celebrities have vowed to boycott the popular eatery. The latest to join the boycott publically are none other than The Muppets, whose characters have been served in toy form with Chick-Fil-A kids meals.
"The Jim Henson Company has celebrated and embraced diversity and inclusiveness for over fifty years and we have notified Chick-Fil-A that we do not wish to partner with them on any future endeavors. Lisa Henson, our CEO, is personally a strong supporter of gay marriage and has directed us to donate the payment we received from Chick-Fil-A to GLAAD (the Gay & Lesbian Alliance Against Defamation)," the Henson Company posted in their Facebook page.
Last week, the self proclaimed "loyal fan" Ed Helms also swore off the fast food franchise. "Chick-Fil-A doesn't like gay people?" Ed tweeted July 19. "So lame. Hate to think what they do to the gay chickens! Lost a loyal fan."
"Glee" actress Jane Lynch, Deepak Chopra, Miley Cyrus, Lindsay Lohan and the Kardashian sisters are among others who have called for a Chick-fil-A boycott.
The controversy has also taken a political turn as former Arkansas Governor and 2008 Presidential candidate Mike Huckabee announced a 'Chick-Fil-A appreciation day' in support of the company's stance on gay marriage on his Facebook page.
Do you have an opinion on this issue? Let us know.