The Motels Sue Over Digital Royalties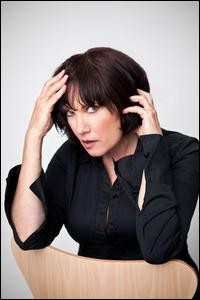 The lead singer of new wave stars The Motels has launched legal action against the band's former record label executives over allegations of unpaid royalties from digital sales.

The group, fronted by Martha Davis, signed with EMI's Capitol Records in 1979 and rose to fame with hits like Only the Lonely and Suddenly Last Summer in the early '80s.

However, Davis claims she is entitled to a cut of profits from digital downloads and ringtone sales as they should be considered as tracks that have been "licensed" instead of "sold".

Her argument for the classification follows on the heels of rapper Eminem's 2010 win in an appeals court, which set a legal precedent entitling copyright holders to 50 per cent of the revenue from digital sales.

Davis filed a class action suit in a federal court in San Francisco, California on Friday, claiming label bosses are in breach of The Motels' 1979 and 1985 contracts. She is seeking undisclosed compensation for the missed revenue.

She is the latest act to sue over lost earnings - rockers Toto, singer Peter Frampton and Kenny Rogers have all taken action against their record labels in recent months.