The Most Underrated & Overrated Woody Allen Films

This month,
Woody Allen
returned with his best film in years. The mesmerizing love triangle that is "
Vicky Cristina Barcelona
" takes Allen back to his world of thematic comedies of love that he first cultivated in the mid-70s. It has all the classic Allen touches like his stylized adult dialogue and self-examining humor.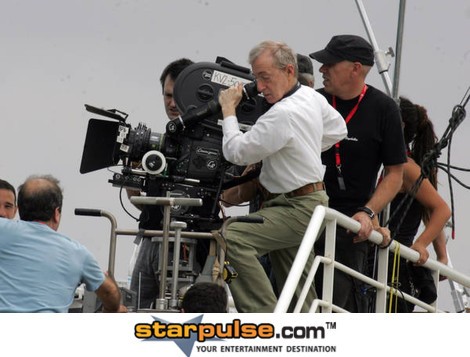 It's a pleasure to see the Woodman operating again at full form after a decade filled with "Scoop", "Hollywood Ending" and films of that nature. This return to brilliance can't help but make a fan re-explore Allen's films of year's past.
When doing so, you're certain to discover some films that you loved and others that you didn't like that much. Also, you'll probably reminisce about a few personal favorites that never saw the acclaim you thought they deserved and others whose popularity you can't understand.
In that vain, here are the five most underrated and overrated Woody Allen films.
Underrated:
5. "Melinda and Melinda" (2005)
How do you make a movie with
Steve Carell
and
Will Ferrell
and not have anybody notice? Well, Woody answered that question with this tiny Manhattan-set gem. With the film, Allen explores whether the nature of life is comic or tragic using the device of four playwrights telling versions of the same stories. The director brings the stories to life with a tragic and comic tale each featuring Melinda (
Radha Mitchell
) with Ferrell as her husband in the comic version. The result is a wonderful thematic expression that shows Woody employing the full breadth of his talents by telling the exact same story in two wildly different ways. Sadly, it received little critical acclaim and barely grossed $4 million dollars in the States despite its big star. This is the rare Allen film that missed with both audiences and critics. It certainly deserved to be a hit with both.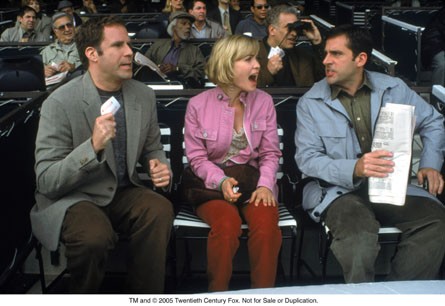 4. "Manhattan" (1979)
Allen's best film? It's certainly his most expertly directed as his sweeping black and white brings forth this island in a way never before put on film. It also underscores Allen's flowing story of a double divorcee dealing with his 17-year-old girlfriend and a newfound love for a friend's mistress. This is a stunning portrayal of modern love and probably Woody's own personal letter of adoration to his first love: New York. Despite its brilliance, it's often overlooked in the Allen canon, mostly because it's sandwiched between his two masterpieces: "
Annie Hall
" and "
Hannah and Her Sisters
". This film certainly deserves inclusion in that company.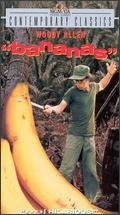 3. "Bananas" (1971)
Allen's funniest film, no question mark needed. From its opening political assassination (sublimely called by Howard Cossell) to Allen's becoming a Castro-like leader, laughs are unpeeled in every frame of "Bananas". Also, this film holds up extremely well as Allen's Fielding Mellish is a timeless everyman dork. Still, this film is overlooked, buried under many less-funny Allen comedies. This is the best of his pre-"Annie Hall" work and as good as anything he made thereafter.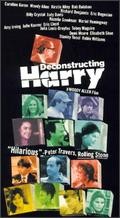 2. "Deconstructing Harry" (1997)
This film did get Allen one of his numerous Oscar nominations, but not a whole lot else. "Harry" was forgotten as quickly as it hit theaters despite its being Allen's fiercest examination of relationships featuring himself at his most loathsome as the titular character. It's also his most star-studded film as Harry's numerous flashbacks make way for cameos from
Demi Moore
,
Robin Williams
,
Julia Louis Dreyfus
, and
Billy Crystal
as the devil. The humor is razor-sharp with a bite not normally seen from the mostly benign director. This is an incredible trip through what really makes a man who he is, and Allen is spot-on each step of the way. If only anyone even remembered it existed.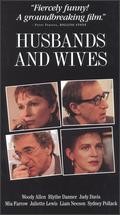 1. "Husbands and Wives" (1992)
When you release a movie at the same time the world discovers you've been having an affair with your daughter, it's bound to be underrated. It's that timing that makes this film even more remarkable. Allen's most personal film examines the relationship between two couples after one announces its separation. Allen shot the movie like a documentary and that style leads to incredibly tense exchanges as the audience watches two relationships disintegrate onscreen. Each performer is unequivocally brilliant, particularly the late
Sydney Pollack
, in this charged experience of a film that would leave any viewer questioning whether marriage is a good life choice, a choice that Woody obviously found a good option as he married the object of his aforementioned affair five years later. A choice that led to a downturn in his career starting with this film, one of his best, being completely overlooked.
Overrated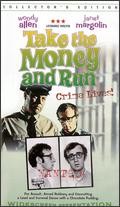 5. "Take the Money and Run" (1969)
A surefire path to becoming overrated is to be the first at something, and this is Allen's first film as a solo director. His youth shows as the style is a bit clumsy in his mockumentary, something Allen would later agree with when he released the far superior "Zelig" years later. The humor is there, but that's really about it for this light comedy caper. Despite this, it's considered an essential part of the Allen canon. There's a reason first films aren't always the best, and this is no exception. It's minor Allen at best and not the early masterwork it's usually hailed as.
4. "Bullets Over Broadway" (1994)
Allen's 1920s farce of playwrights and gangsters earned seven Academy Award nominations in 1994 despite its being a mostly uneven film. Funny? Yes. Well-directed? Of Course. Brilliant? Hardly. This was Allen's first film after the Soon-Yi Previn cloud of 1992-93 had lifted and its acclaim could probably be traced to the critics' and public's relief in just being able to talk about a Woody Allen movie again. In reality, it's a fun little throwback but little more than that.
3. "Match Point" (2005)
This is an excellent film and along with "Melinda and Melinda" marked the beginning of Allen's comeback. It is not, however, the overwhelming masterpiece many purported it to be at the time of its release. Expertly directed by Allen, this thriller suffers under the weight of two abysmal leading performances from its leads (
Scarlett Johansson
, who'd yet to master Allen's complex dialogue, and
Jonathan Rhys-Meyers
who simply hadn't, and still hasn't, learned to act) and a bit of a lame theme in Allen's obsession with luck throughout the film. Many cite this as one of Allen's best, but it really isn't one of his top ten.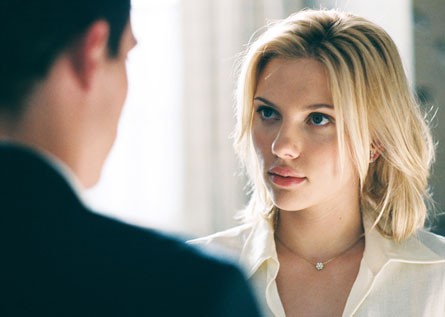 2. "Everything You Always Wanted to Know About Sex but Were Afraid to Ask" (1972)
Allen's loose adaptation of the book of the same name is less a film than it is a series of comedy sketches. There's no problem with that except that none of them are very funny. They're merely a set of good premises poorly executed, all of which must have seemed dated about three weeks after the film's release. Its overratedness stems from the initial controversy (mainly found in its title) and the film's being incredibly profitable, earning nine times its budget. This is another example of Allen working before he found his groove. Sadly, those films are some of his most popular.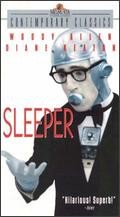 1. "Sleeper" (1973)
The most popular of his early comedy films as well as the most acclaimed, too bad it's aged horribly. Allen parodies the early 70s by essentially re-creating it in the future with glowing objects that have different names than their predecessors but are exactly the same. If this sounds hackneyed, that's because it is. This was done before and dozens of times since, and looking at the movie today it's hard to see why anybody ever found this hysterical. While it could be considered unfair to examine a film like this through the lens of today, it should be noted that each of Allen's other comedies hold up over time. "Sleeper", being the only exception, is somehow the most beloved of the bunch. Now that's overrated.
Check back next week for the most overrated and underrated returning shows of the Fall TV Season.
We want your feedback!
Here at the worldwide offices of overrated/underrated, we're looking for readers' input. If you have a suggestion for a topic or simply want to know whether or not a TV Show, Movie, Actor, Song or anything else from the world of pop culture is over or underrated, send an e-mail to OverratedOrUnderrated@gmail.com. Be sure to include your name and city along with your question, and see it answered right here on Starpulse!
Story by
Andrew Payne
Starpulse contributing writer