The Morning Roundup: Neil Patrick Harris Hosting Tonys Again, Charlie Brown Rehab, 'American Idol' Shakeup & PSY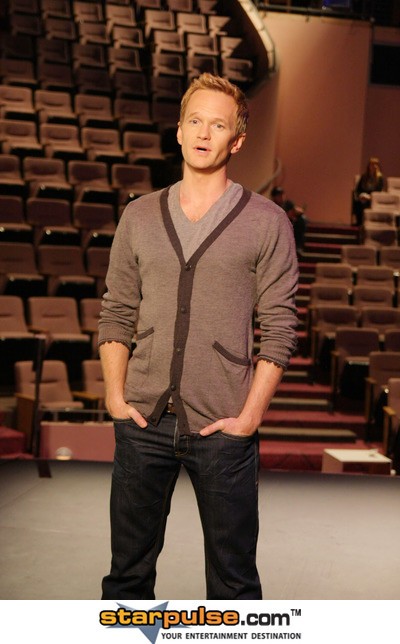 What's going on in the entertainment world today? Check out some of the big stories you may have missed in the last 24 hours...
Neil Patrick Harris To Host The Tony Awards For Fourth Time
NPH promises that the June 9 show "will be 267 times bigger than last year." And fabulous.

Peter Robbins, Voice Of Charlie Brown, Sent To Rehab
Peter Robbins, original voice of Charlie Brown in the Peanuts cartoons, has been sent to rehab in lieu of further jail time for stalking charges. We have a feeling the psychiatric help is going to cost a bit more than five cents.

Insider Claims All Four 'American Idol' Judges May Be Getting The Boot
Rumors are circulating that there will be a major shake up on "American Idol" next season. Are judges Mariah Carey, Nicki Minaj, Randy Jackson and Keith Urban all on the chopping block?

'Vampire Diaries' Co-Stars Nina Dobrev & Ian Somerhalder Break Up
After more than three years of dating, Nina Dobrev and Ian Somerhalder have split up. The couple play Elena Gilbert and Damon Salvatore on the CW hit series "The Vampire Diaries."

Nick Lachey Makes Gay Joke About Ex-Wife Jessica Simpson's Dad
Lachey, who is now married to Vanessa Minnillo, divorced Simpson in 2005 and admitted he hasn't had contact with the singer/actress for a long time, saying, "It's been years. Years. Honestly, probably six years. It was like another lifetime ago."

Choreographer Wade Robson Collapsed Under Stress Of Alleged Michael Jackson Sexual Assault
Robson's lawyer Henry Gradstein tells TMZ.com his client was "brainwashed" into keeping quiet, alleging that Michael Jackson threatened him, "If anyone ever finds out about what we did we will go to jail for the rest of our lives... (and) our lives will be ruined forever."

Macklemore & Ryan Lewis Back On Top
Buy this album. They're on top for a reason...

Billie Joe Armstrong Calls Korean Pop Star PSY The 'Herpes Of Music'
No one's ever said anything like that about Green Day...

David Bowie's Controversial 'The Next Day' Video Back On YouTube After Brief Ban
The video features lots of religious imagery and obviously it upset the Catholic League.

British TV Star Caroline Flack Hurls Bottle Of Urine At Harry Styles
We. are. so. jealous.