The Morning Roundup: 'Arrested Development,' Angelina Jolie's Mastectomy & Savannah Guthrie's Ring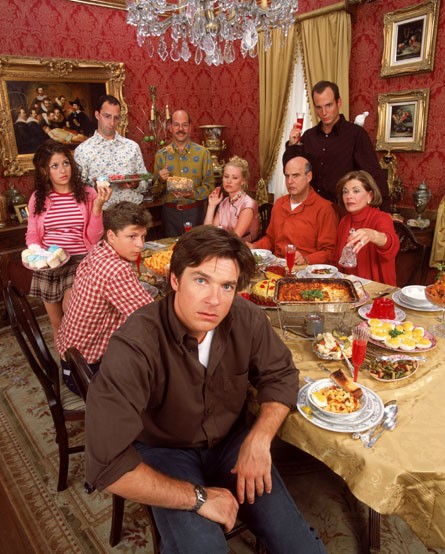 What's going on in the entertainment world today? Check out some of the big stories you may have missed in the last 24 hours -- from Today Show anchor Savannah Guthrie's surprise engagement to Angelina Jolie's shocking double-mastectomy news...

Arrested Development Trailer Begins 'Final Countdown' To Series Return
The Bluth's are back in the first trailer for the upcoming Netflix series.

Angelina Jolie Reveals She Underwent Preventative Double Mastectomy
Many figured the next shocker from Angelina Jolie would be a surprise wedding to partner Brad Pitt, however, the Oscar-winner revealed she underwent a double-mastectomy earlier this year because she was at a high-risk for breast cancer.

TV Psychologist, Writer Dr. Joyce Brothers Dies At 85
Famous newspaper columnist and TV personality Dr. Joyce Brothers died at 85 on Monday of natural causes.

'Today Show' Host Savannah Guthrie Engaged
Savannah Guthrie's "Today Show" co-hosts Matt Lauer and Al Roker broke the news and posted pics of her new rock.

Katy Perry Joins The Rolling Stones In Las Vegas, 'Gyrated' With Mick Jagger
Katy looked sexy as ever while joining Mick Jagger for a performance of Stones classic "Beast of Buren" (watch the video).

'Survivor: Caramoan' – John Cochran Blows Away All Competition For The Title!
The 85th season of Survivor came to an end on Sunday and John Cochran outwitted, outlasted and outplayed the competion for the million-dollar win.

Review: Luhrmann's 'Great Gatsby' Tramples The Novel's Intentions
The film made over $50 million during its opening weekend, but is getting lots of mixed reviews. Like this one that basically says it destroys the source material.

Lady Gaga Takes The Stage For First Time Since Having Hip Surgery
Well, it was only to sing a song in a bar, but Mother Monster is on the mend and should be back on her own stage soon.

Chris Brown Upset That Neighbors Don't Like His 'Art,' Tells Them To 'Get A F---ing Life'
Brown actually improved the look of his home by adding the artwork, however it still looks like it's located in downtown Detroit as opposed to Hollywood. He also might want to hire some landscapers. (click link to see pics)

Farrah Abraham Plans On Letting Her Daughter Watch Sex Tape
The former Teen Mom star is also in the running for the "Mother of the Year" award. Not.

Marla Maples, 49, Wows In A String Bikini
Former Mrs. Donald Trump #2 is looks fab at 49 and flaunted her sexy body in a barely-there swimsuit over the weekend (click link for pics).