The Morning Roundup: Angelina Jolie Undergoes Double Mastectomy, Zoe Saldana Naked & Christina Aguilera's 'Voice'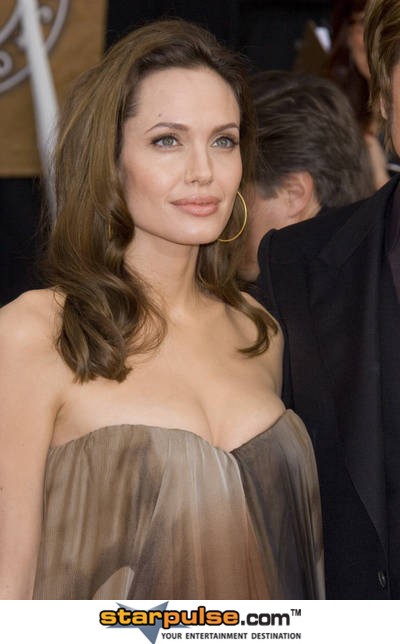 What's going on in the entertainment world today? Check out some of the big stories you may have missed in the last 24 hours. The biggest news of the day -- perhaps week or even month -- came from actress Angelina Jolie, who revealed that she underwent a preventive double mastectomy...

Angelina Jolie Didn't Tell Father Jon Voight About Double Mastectomy
The actress revealed that she had undergone a procedure to remove both of her breasts back in February, and the news came as a surprise to her father. Jolie and Voight have had a very tumultuous relationship over the years, however, he says he has "absolute respect for his daughter's privacy. "I want the focus tobe on the inspiration," he said.

Angelina Jolie Reveals She Underwent Preventative Double Mastectomy
Angelina Jolie had a double mastectomy in February after learning she was a carrier of the BRCA1 gene, which is linked to breast and ovarian cancer. She made the difficult decision to undergo the procedure and shared her news with the world via an editorial for the New York Times on Tuesday. "I want to encourage every woman, especially if you have a family history of breast or ovarian cancer, to seek out the information and medical experts who can help you through this aspect of your life, and to make your own informed choices," she said in the article.

Brad Pitt Praises Angelina Jolie For 'Heroic' Double Mastectomy
Angelina's fiance Brad Pitt released a statement on Tuesday, calling his partner "heroic" for what she's gone through and for opening up about the surgery. He thanked her medical team and hopes she'll have a long, healthy life to spend with him and their six children.

Celebrities Tweet Their Support For Angelina Jolie For Revealing Double Mastectomy
Jolie got lots of support on twitter for her revelation, with numerous celebrities backing and praising her decision.

Celebrities Who Have Had Double Mastectomies
Check out more stars who have undergone the procedure after suffering from breast cancer. These women are some of Hollywood's true inspirations...

Christina Aguilera Returning To 'The Voice' This Fall
Both stars are expected to return, with Cee Lo in "advanced negotiations" and Aguilera having already inked a new deal for $12.5 million, according to The Wrap. In fact, Christina could potentially make well over that depending on how much time she puts in to the show.The two stars were replaced by Usher and Shakira for the show's current fourth season and were expected to sit out the fall 2013 season as well, but now NBC insiders are looking to get their original stars back for the upcoming fifth season, which kicks off September 23.

'How I Met Your Mother' Finale Reveals Cristin Milioti As 'The Mother'
The show wrapped its eighth season on Monday night and the mother of Ted's future children was finally revealed! Fans will have to wait until September to find out how he actually met her though.

Michael Jackson's Beating Heart Was Visible Through His Skin
The King of Pop was reportedly so emaciated in the days before his death that his beating heart was visible through his pale skin. According to testimony heard in court last week, Jacko's makeup artist said his costume designer saw the star without his shirt and was left in shock by what he saw. "I could see Michael's heart beat through the skin in his chest," he said.

Zoe Saldana Goes Nude For Allure Magazine, Hints At Bisexual Past
"Star Trek Into Darkness" star Zoe Saldana showed off some serious skin in the June issue of Allure magazine -- going fully nude and topless in a couple shots. Click the link to see them...