The Message From 'The Walking Dead' Premiere - 'Expect More Of Everything With Heightened Suspense'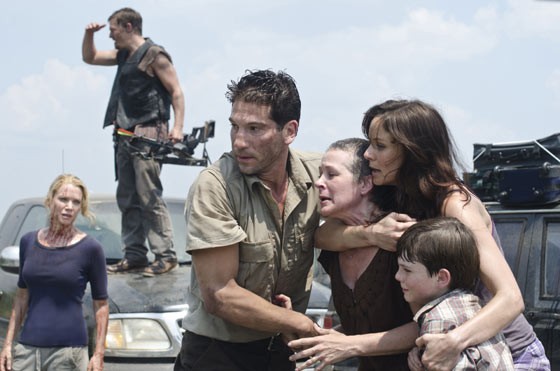 "The Walking Dead" red carpet premiere was filled with juicy tidbits about the season to come, as well as insights into the characters we grew to love. I had the honor of interviewing many of the cast and crew of AMC's hit show (season two premieres Sunday October 16, 9/8 central).
Perhaps the most exciting new development in season two is that the gang, having left Atlanta, will take shelter with Hershel Greene and his family on their farm. The Greenes are also characters in the comic books, so fans of the original series will recognize some familiar faces. The new family means new dynamics, new relationships, and ultimately more drama.
Glenn (played by Steven Yeun) will have a new love interest in the form of Maggie, one of Hershel's daughters. Maggie is played by Lauren Cohan--best known for her brief role as Bela Talbot on "Supernatural" and as Rose on "The Vampire Diaries" (both on The CW).
Those who long for the sweet complex relationship among Lori, Shane and Rick need not fear--according to both Sarah Wayne Callies and Jon Bernthal (Lori and Shane, respectively), the love triangle will only become more complex. Sarah Wayne Callies also revealed that Lori's driving motivation is her son Carl--which man will provide the protection and safety her young son needs? Therein lies her choice.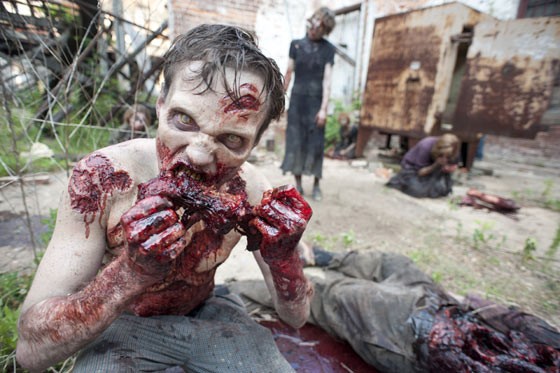 Executive producer (and creator of the original comic series) Robert Kirkman told me that the second season of our favorite show is going to be "more." More of everything and bigger than season one. He said they aren't going to reuse any beats. The action, the suspense and the drama is going to be heightened and pushed further. Considering we have seven more episodes this time around, one can only hope!
Laurie Holden revealed that her character, Andrea, is going to get to kill more zombies. She went through so much tragedy in season one (what with the death and subsequent zombie-fication of her sister Amy); I'm glad Andrea gets to step up and show how tough she can be.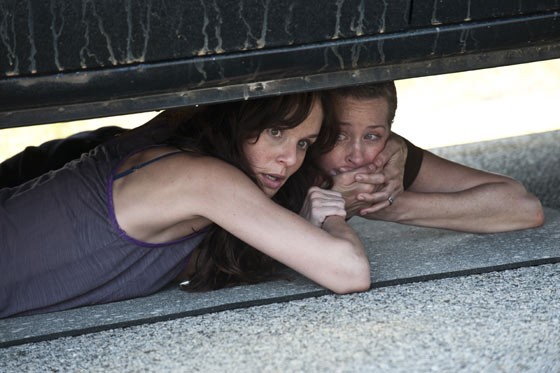 I also spoke with the resident children in the cast--Chandler Riggs (Carl) and Madison Lintz (Sophia). When they were asked what it was like working with such graphic special effects, and whether they ever got grossed out, the kids just laughed. Chandler admitted that it was strange to walk over to the craft services table to get a snack and see one of the made-up zombies casually smoking a cigarette.
Norman Reedus also opened up about his character--the tough-talking, red-neck racist Daryl. According to Reedus, Daryl is like a child, in that he has very little social skills. He can function by himself in the world, but he doesn't know how to relate to others. You don't now whether he's going to stab someone... or give them a hug. Reedus promised that we'll see him work with some characters and shoulder their burden, but we'll also see him turn his back on others. The bottom line is that Daryl is unpredictable--you never know what he's going to do or how he's going to react.
I have high hopes for the second season of this blockbuster show, and I doubt my hopes will be disappointed.
Here are a few less bloody photos from the AMC's Season 2 premiere.