The Men & Women Merge In 'Celeb Madness' Sweet 16 - Vote In Part 1!
The Matchup
- Voting has ended for this round. -
Top seed George Clooney knocked off #9
Ewan McGregor
in round two, but now he's got his work cut out for him against Johnny Depp. George recently starred in
Burn After Reading
alongside pal
Brad Pitt
, and is a crusader for peace in the Darfur region of Sudan.
Pirates of the Caribbean
(
2
,
3
) star Johnny Depp will play crime legend John Dillinger in the upcoming
Public Enemies
, also starring the angry
Christian Bale
and Oscar winner
Marion Cotillard
Click the pic to go to the next match: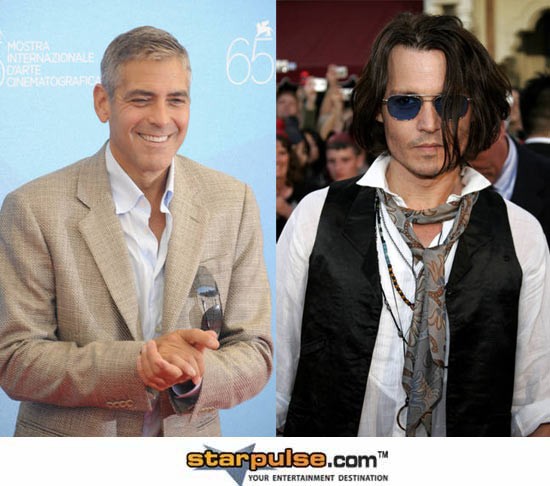 The schedule:
First Round Voting: March 19-22
Over, click here for winners!
Second Round Voting: March 23-26
Over, click here for winners!
Sweet 16 Voting: March 27-29
Elite Eight Voting: March 29-31
Final Four Voting: April 1-3
Championship Voting: April 4-6
The champion will be announced on April 7th!
Check out the full bracket of all 64 Male Celebs here, you can even print it out and keep track of winners & losers!
See the women's bracket here!