The Many Colors of David Gray
English singer-songwriter David Gray is best known in popular culture for the success of his song "Babylon," which became a hit worldwide in 2000. To define Gray by that one song, however, could not be more erroneous. He's been a working musician since the early nineties and continues to produce genuinely affecting music today - and offstage, there are many sides to him, including the stalwart artist, family man, and music enthusiast.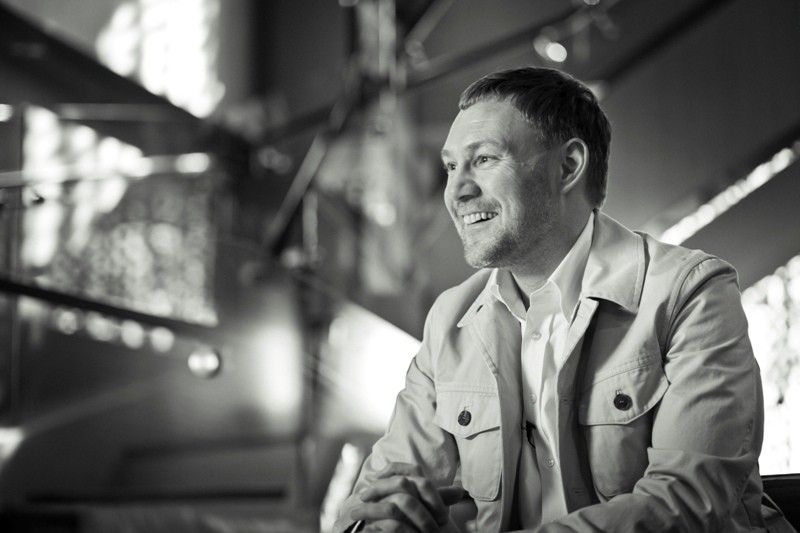 Gray has recently returned from a period of touring in the United States; in June, he participated in the second annual Jim Beam Live Music Series, which benefited Operation Homefront. Gray's cover of the 1959 Barrett Strong hit "Money (That's What I Want)," recorded specially for the Live Music Series, made waves on the charts after its release. (You can download it here.) He also performed at the House of Blues in Chicago on June 30, as part of the corresponding set of concerts nationwide that also included Kid Rock, Daughtry, Darius Rucker, Bush and Train. Through the Live Music Series, Jim Beam raised more than $100,000 for Operation Homefront.
"It was fun. It was great," Gray says of his US tour, calling from his native United Kingdom. "We put a little run of shows together. We played in Wilmington, had a nice gig in Delaware. We were also in Amish country in Pennsylvania."
Just as fans have their preferred venues to see a concert at, artists have their favorite places to play one in, and when it comes to American tour stops Gray is partial to The Fillmore in San Francisco. "You go to play in a place like that, it brings its own atmosphere and history with it and people react to that," he explains. "There's an extra intensity."
Intense can be an apt word to describe the life of a touring musician, particularly when one is doing that touring internationally, but Gray deftly balances his schedule of live performances with the other commitments in his life. "I've tried to do the touring in a way that's going to impact less heavily on my family life," says the married father of two.
At the same time, that doesn't mean he's eschewing the demands of the professional life he's chosen: "If you want to get serious about a record and trying to support a record, it's going to take some serious time," he adds a minute later. "It's an ongoing project. If the world should embrace something you've done, and things start to happen, you've got to support that. It's about turning up."
"It's still rather traditional, the touring business. When you've got a record out and your profile's high, people are more likely to want to buy a ticket," he continues. "The tour I've done this year, I haven't got anything in the market, but I've done all right. A lot of fans will come and see me no matter what."