The 'Madden Curse': Real or Not?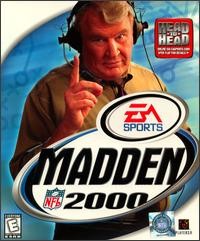 Superstitions are pretty prevalent in almost every sport. Whether its the North Carolina shorts that
Michael Jordan
wore under his Bulls shorts for every game,
Patrick Roy
talking to the goal posts, to
Roger Clemens
who always touched the head of the
Babe Ruth
statue before playing at Yankee stadium, sports athletes of all kinds follow this quirky behaviors because they believe in luck. The same goes for curses, something that no sports player really like to talk about. The most famous curse is that of the Billy Goat, which seems to have decimating the Cubs, as they haven't been to a World Series in 63 years. Many of the most superstitious athletes happen to play baseball.
The curse on topic though deals with football. I am speaking of the Madden curse, one of the more feared curses to this day. Starting in the year 2000, a player from the NFL was selected to appear on the yearly installment of EA's Madden football game and since then bad things have seemed to happen to these players afterwards. This definitely effects all those fantasy football fans who may stay away from this player, as well as some NFL players who don't want to appear on the cover because they fear the worst.
Some people think this is nonsense, others a coincidence. How about we let the facts speak for themselves?
In 2000
, Hall of Famer and the great Lions running back Barry Sanders, who was a lock to break the all-time rushing record of
Walter Payton
that season (or the following) shocks the entire world and announces his retirement 7 days before training camp starts. No one on earth seems very satisfied by the non-reasons he gives.
Madden Curse 1 Naysayers 0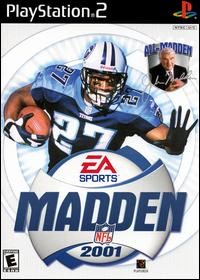 In 2001
, running back Eddie George was on the cover of the game. He had one of the worst statistical seasons of his career, failed to break 1000 yards rushing for the first time in his career, and the Titans finished 7-9 and failed to make the playoffs. Worst of all, George couldn't handle a pass at the end of the season, which resulted in a Ray Lewis touchdown and effectively ended their season. And to think, they were in the Superbowl the year before. George retired 3 years later at an early age from the wear and tear on his body.
Madden Curse 2 Naysayers 0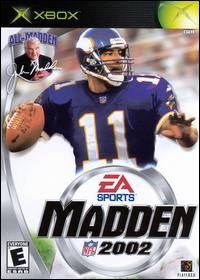 In 2002
, quarterback Daunte Culpepper was on the cover of the game. He suffered severe setbacks in his output, throwing for far more interceptions and less touchdowns. Culpepper never looked like the same player as he did the previous season when he threw 40 touchdowns. He also suffered a serious injury that cost him to miss 4 games and the Vikings had one of their worst seasons in nearly 20 years. Culpepper is currently sitting on the bench in the NFL and is no longer considered a star player.
Madden Curse 3 Naysayers 0
In 2003
, running back
Marshall Faulk
appeared on the cover of the game. Again, as this trend continues, Faulk had one of the worst statistical seasonsof his career, and a nagging ankle injuring plague him all season. He was never the same player as the one on "the greatest show on turf" of years past. He never seemed to be able to get healthy after this year and never cracked the 1000 yard mark. Injuries forced him into retirement.
Madden Curse 4 Naysayers 0
In 2004
, Michael Vick appeared on the cover of the game. Unfortunately, Vick broke his leg during a pre-season game before the season even started and missed most of the season. The previous year he had his best statistical season of his career. Vick never again touched those numbers, and was found guilty on organizing a dog-fighting ring. He is currently in jail.
Madden Curse 5 Naysayers 0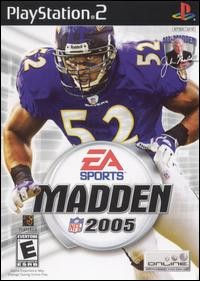 In 2005
, linebacker Ray Lewis appeared on the cover. He had a solid season, only missing 1 game because of injury. He suffered a slight set back in the amount of tackles, but his turnovers dropped from 8 the previous year to 1 that season. Lewis also failed to intercept a pass for the first time in his career. He also was found not guilty on federal drug charges. Besides some minor set backs, Lewis had a pretty good season.
Madden Curse 5 Naysayers 1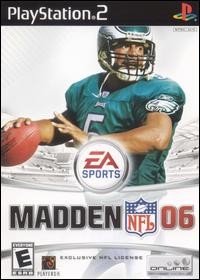 In 2006
, quarterback
Donovan McNabb
appeared on the cover of Madden. Prior to that season, McNabb had a career year and the Eagles made it to the Superbowl. The curse hit him in early in the season where he suffered a hernia. He tried to fight through the pain for most of the season and played terribly, throwing a large number of interceptions. His season was cut short when he was knocked out of the game against the Dallas Cowboys and then decide to have surgery to repair the hernia ending his season. The Eagles finished 5-11, their worst record in half a decade.
Madden Curse 6 Naysayers 1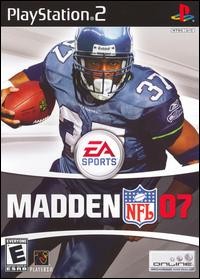 In 2007
, running back Shaun Alexander appeared on the cover. Much like the trend before this, prior to this season, Alexander had MVP numbers and set an NFL record with 27 touchdowns. Alexader broke his foot early on in the season causing him to miss almost half the season, and his own touchdown record was broken by LaDainian Tomlinson. Alexander has struggled to regain his previous form, was cut from the Seahawks, and currently is not on an NFL roster.
Madden Curse 7 Naysayers 1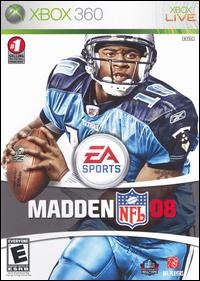 In 2008
, quarterback Vince Young appeared on the cover. He missed one game with a quadricep injury but fared very similar statistically to his rookie campaign. Besides a terrible passing season where he threw 17 interceptions and a rumor that he was going to retire, he remained relatively healthy.
Madden Curse 8 Naysayers 2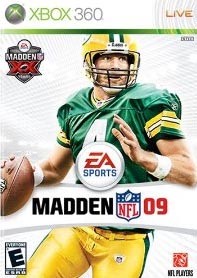 Brett Favre
will appear on the cover of
Madden 2009
, becoming the first retired NFL player to do that. Several months later, he has announced his desire to play again. Packers management has made this a complete mess as training camp has started and they failed to grant Brett Farve's wish to be re-activated. The Packers have decided to focus on the youngster Aaron Rogers, as Ted Thompson does not seem to care about putting his best players on the field right now. This has created a media circus, and now it looks certain that Brett Favre will be traded or released and play for a different team. Whether this curse effects the Packers or Brett Favre remains to be seen.
There you have it. So far the Curse has effected 8 out of 10 players pretty drastically, you really cannot argue with those numbers.
What are your thoughts on the Madden Curse?
Story by
Anthony Liccardello
Starpulse contributing writer
Other Starpulse.com Exclusives:
-
Point/Counterpoint: Should They Make 'Jurassic Park IV?'
-
Memorable Acting Performances By Professional Wrestlers