The 'Mad Max: Fury Road' Trailer Is Action Packed, Full Of Fire & Blood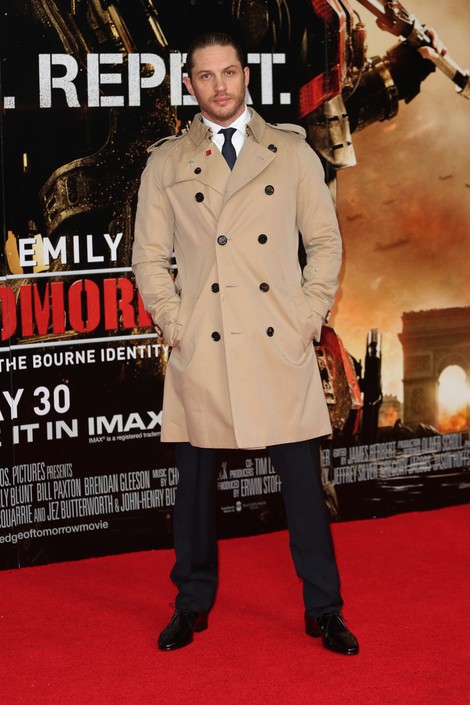 Warner Bros. released the first trailer for its post-apocalyptic film "Mad Max: Fury Road" during Comic Con in San Diego, Calif., over the weekend.
"My name is Max. My world is fire and blood," says Tom Hardy, who plays the titular character.
And then the car chases and fighting commence. Director George Miller recently told Reuters that the movie is essentially a "105-minute chase scene through the wasteland." And the trailer shows just that.
The film takes place in a stark desert landscape where humans must fight to stay alive. Two rebels on the run may be the key to restoring order. First there's Max, a man who is seeking peace after his wife and child were killed in the chaos.
Then there's Furiosa (played by a bald Charlize Theron), a woman who believes that making it across the desert, back to her childhood homeland, will keep her alive.
Miller added: "Everyone in the story is either a villain or a good guy; this is a very dangerous world and everyone you encounter could be out to kill you to simply to take what you have. So it's all survival."
Nicholos Hoult will play Nux, while the gang The Wives are played by Rosie Huntington-Whiteley, Zoe Kravitz, Riley Keogh, Abbey Lee Kershaw and Courtney Eaton.
Mel Gibson appeared in the three previous "Mad Max" movies, which first premiered in 1979.
"Mad Max: Fury Road" opens in theaters on May 15, 2015.