'The Love Guru' Soundtrack To Be Released June 17; Movie In Theaters June 20

Check out the streams below to hear Mike Myers' rendition of the
Steve Miller Bands
' "The Joker" as featured on the soundtrack for his new comedy
The Love Guru
.
In
The Love Guru
, Pitka (
Mike Myers
) is an American who was left at the gates of an ashram in India as a child and raised by gurus.
He moves back to the U.S. to seek fame and fortune in the world of self-help and spirituality. His unorthodox methods are put to the test when he must settle a rift between Toronto Maple Leafs star hockey player Darren Roanoke (
Romany Malco
) and his estranged wife.
Check out "The Joker":

The Love Guru Soundtrack will be released on June 17.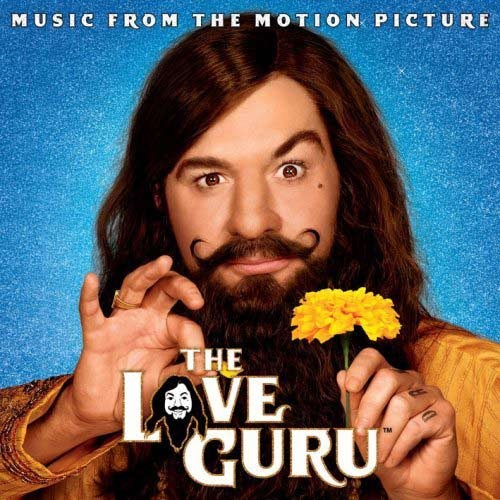 Tracklisting:
(various artists)
1) Andrew Mendelson - Morning Meditation
2) Mike Myers - 9 To 5
3)
Cornershop
- Brimful Of Asha (Norman Cook Remix)
4) Mike Myers - Stop Hitting Yourself (dialog)
5) Mike Myers and Manu Narayan - More Than Words
6) Mike Myers - The Joker
7)
Telma Hopkins
and Toronto Children's Concert Choir - Lead Me To Your Rock
8) B.A.S.K.O. - Big Boi
9)
Robbie Nevil
- C'est La Vie
10)
Celine Dion
- I Drove All Night
11) Mike Myers - My Name Is Guru Pitka (dialog)
12) Lata Mangeshkar and Mohd Rafi - Mere Mitwa Mere Meet Re
13)
George S. Clinton
- Guru Vindaloo
14) Danny Saber - Mathar
15) Mike Myers - Guru Lineage (dialog)
16) Guru Pitka's Ashram Band - Guru Pitka Chant