'The Lion King' Was The Highest Grossing Broadway Show Of 2013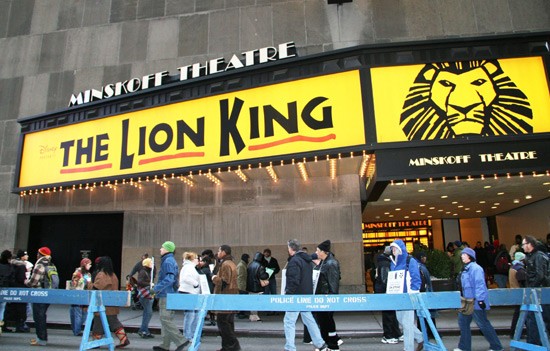 After making nearly $97 million in ticket sales in 2013, "The Lion King" was Broadway's most highly grossing show of the year. It is also the highest grossing Broadway show of all time, making $1 billion at the box office since its inception.
The production opened in New York City in 1997 and features songs by Elton John and Tim Rice and actors wearing animal costumes. After 16 years, it is Broadway's fourth longest-running show in history.
In the week leading up to Sunday, it made $2.8 million, setting a new record for the Minskoff Theatre, where the show has been held since 2006.
"The Lion King" is based on the Disney animated film and centers on lion cub prince Simba, who grows up in Africa, encounters tragedy, and eventually takes his rightful place in the animal kingdom.
The second highest grossing production of 2013 was "The Book of Mormon," created by "South Park" cartoonists Trey Parker and Matt Stone. It made $90.4 million over the past year.
Acccording to the Broadway League's new poll, other big Broadway hits included "Kinky Boots," "Chicago," and "Wicked," the latter of which broke the $3 million barrier in seven days by taking in $3.2 million last week.