The Level Of Excitement Was High At The Macy's Thanksgiving Day Parade Inflation Ceremony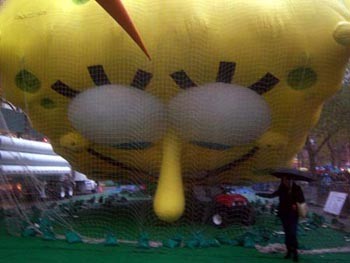 It was windy, it was wet, it was cold. But that didn't stop over 500,000 people from lining the streets in preparation for the
Macy's Thanksgiving Day Parade Inflation Ceremony
Wednesday night. Across 77th Street at the corner of Colombus, a choir stood out on the steps of a giant church singing gospel, their heavenly voices showering down upon a crowd of giddy children and parents with the rain. It seemed fitting. Up on 83rd street, a certain newsanchor was so rattled by the level of excitement kids were gushing out over Buzz Lightyear, that she kept yelling at them to stay quiet behind the guard railing before she went live with her report (and put on the best 'fake' smile I've seen in ages), telling the kids behind her to cheer if they were happy. And they did.
Macy's and NBC were kind enough to give Starpulse a behind the scenes peak at the balloons, up close so that I could actually touch them. You should've seen the looks on the kids' faces because they were being kept a safe distance away. I felt bad for them!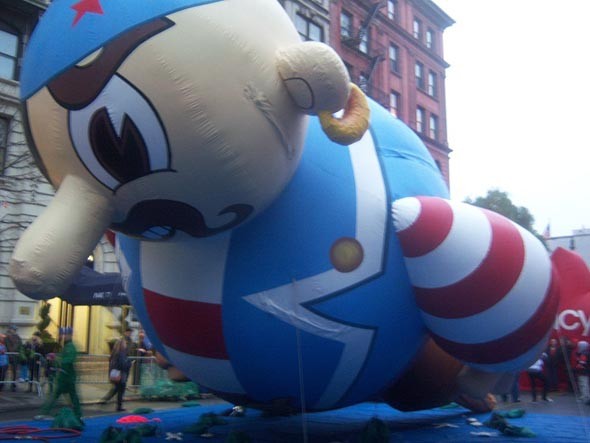 Orlando from Macys explained that the balloons had to be constructed in such a way that the characters were facing down. During inflation, the heads would inflate first, followed by the rest of the body. And since the balloons naturally face down during the parade, they don't have to be manipulated.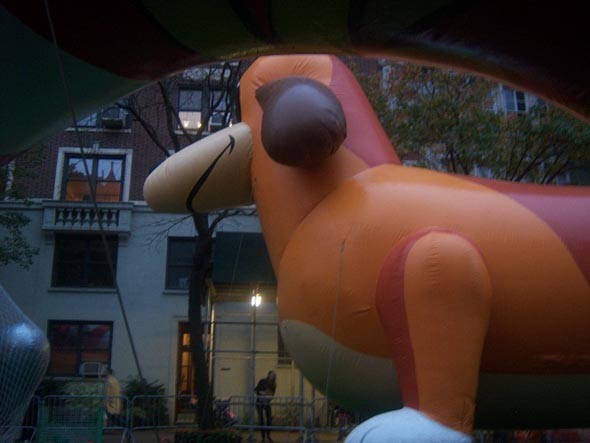 This guy was so cool.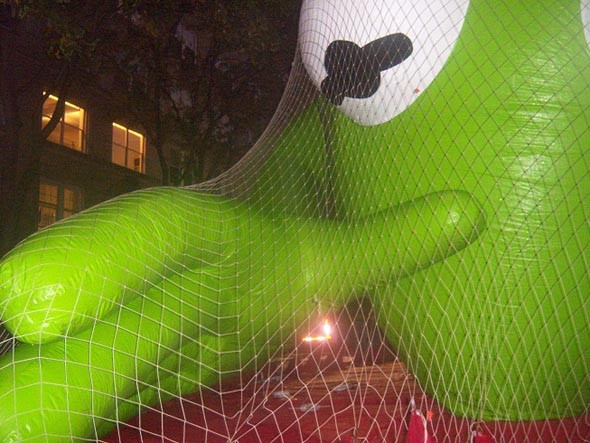 Because the balloons were stationed so close together it was near impossible to get some of these in one full shot. Kermit was completely sandwiched (and long!)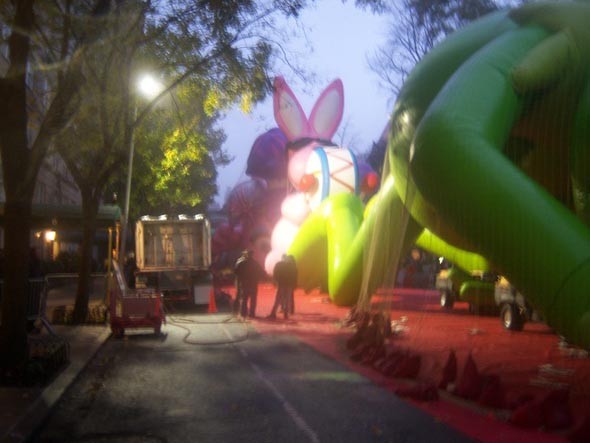 See what I mean???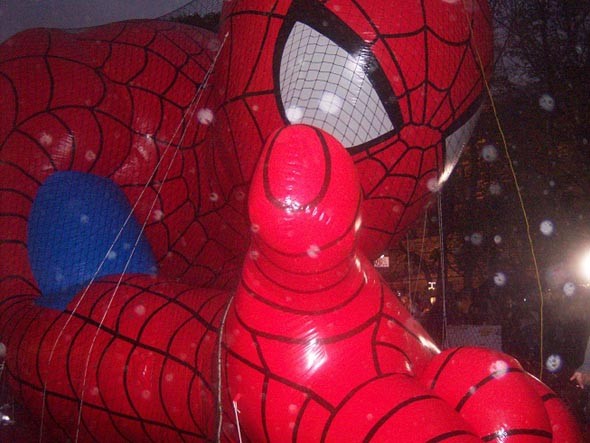 The ladies love them some Spidey.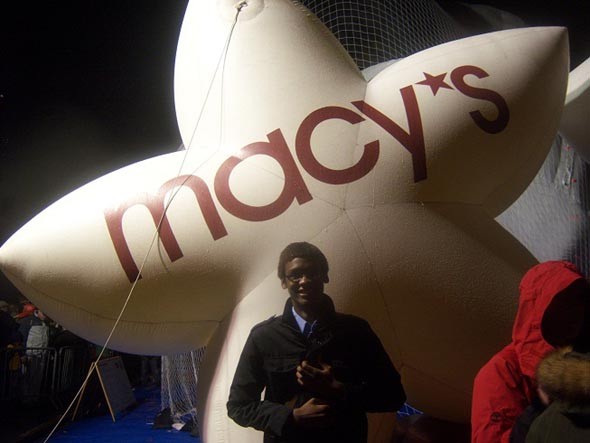 Thank you Macys and NBC Universal for the behind the scenes tour!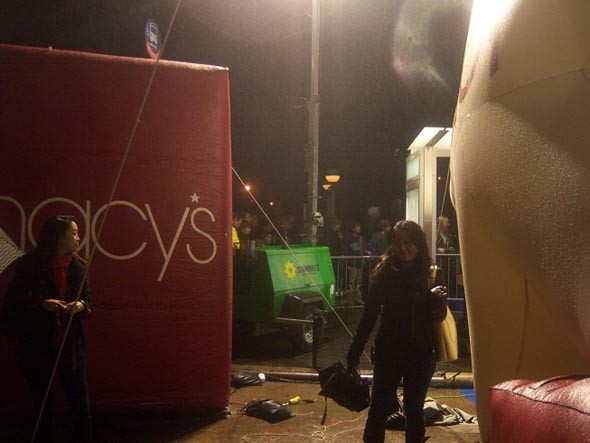 Fellow bloggers taking turns snapping each other in front of the star. Notice the mob of parents and kids on the other side of the gate in the background.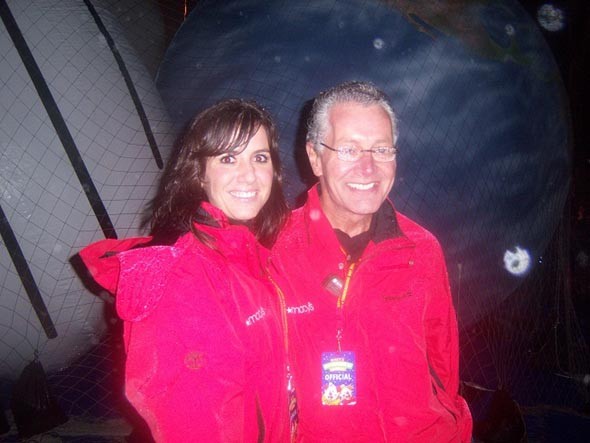 People you want to know: Holly, one of our tour guides, and Robin Hall, the executive producer of the Macy's Thanksgiving Day Parade (and the man responsible for cutting the ribbon each year).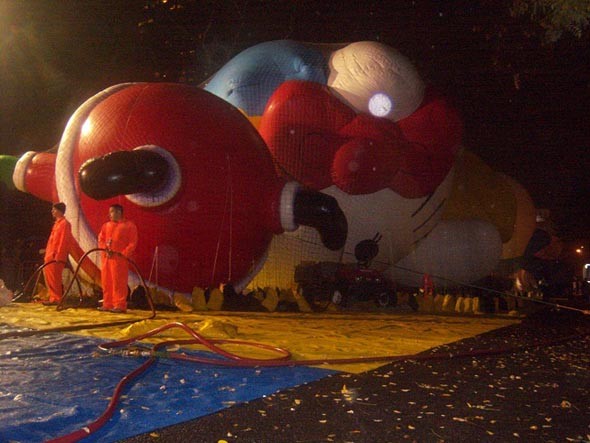 Men At Work.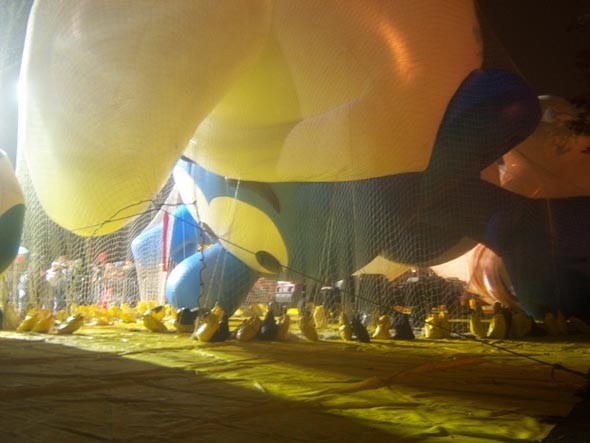 "The man is holding me down!" says the Smurf.
Story by
Simbarashe
Starpulse contributing writer