'The Lebrons' Director Ido Gondelman Talks About The Animated Web Series
'The LeBrons' is an original family entertainment series exclusively for the web created by LeBron James, his company Spring Hill Productions and Believe Entertainment Group, and produced by Dru Dog Productions. After months of buzz around the animated series, the first of the ten episodes will launch on Wednesday, April 6th. Director and one of the creative heads of 'The LeBrons', Ido Gondelman sat down with Starpulse and gave us a few exclusive details about the show, his involvement and what we can expect.
Starpulse: How did you get involved with The Lebrons?
Ido: It was after a series of conversations.  I was one of a few people being considered to direct the show. Ultimately, my idea / pitch was chosen.
How was it working with LeBron James?
Ido: Working with LeBron was great. Although he's a super busy guy, he always made himself available when I needed to talk to him, and to share whatever he could about his childhood and growing up.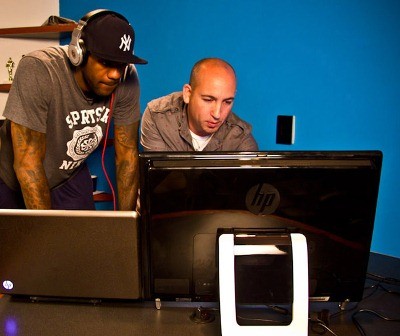 Starpulse: What was it like working on an animated series?
Ido: Working on an animated series is very exciting. Especially at the beginning before the characters and their world has been defined in design. One great thing about it is that once a script is approved and the characters get matched up with a voice over actor they come to life. With this series I had the opportunity to grow and develop ideas that became a defining part of the story. Each episode has its own story, but carries a larger story arc which pulls you in as you get to know the characters and what makes them tick. The term, 'it takes a village...' is so true. This project is like every production, live action, TV, or feature film. So many talented people came together to add and make this project better than I had originally anticipated. All the key ingredients need to be there; design, story, VO, editing, music, and of course management to keep us all on track.  It's really amazing seeing it all come together.
Starpulse: You've worked on several films before in visual effects, is this your first directing gig?
Ido: Yes. I've worked on half a dozen projects as an animation director and have experience with live action and visual effects projects, but as far as being so creatively involved from the get go in the project and directing, yes it's the first time. Now I'm drunk with the thirst to do more.
Starpulse: If you could do the voice on any cartoon, what would it be?
Ido: It's a toss between, Daffy Duck and Megatron.
Starpulse: Does the cast interact at all or do they just come in and tape their parts separately?
Ido: The cast each have individual studio sessions, but then we also have them in together for a read. I try to make sure we get coverage for all takes and sometimes we discover new versions of the lines we didn't think off. Our VO talent is great. They all get along and their voices complement each other.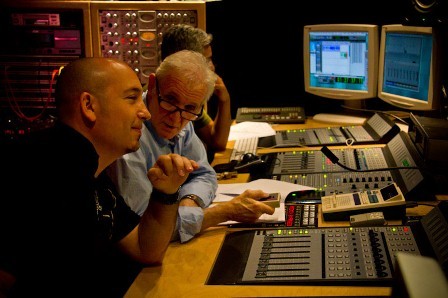 Starpulse: What do you like working on more- animation or non-animated projects and why?
Ido: You know, it's not so much about the project being animated or live action. It's all about the crew and people you work with. When you find the right project and a group of good people come together it's like magic. I've had the luck to experience this on both films and commercials, and of course lately on 'The Lebrons' the Dru Dog team and the House of Cool team have been amazing. 
Starpulse: Who is your celebrity crush?
Ido: Oh, that's a tough one.... I would love to have dinner with Jay-Z and Steven Spielberg. That would be some solid conversation.


Starpulse: What was the last song you downloaded on iTunes?
Ido: "Look At Me Now" Chris Brown Ft. Busta Rhymes & Lil Wayne 
Starpulse: What was the last thing you Googled?
Ido: NIKE AIR JORDAN Retro 3 sneakers (1994) in BLACK.
Starpulse: Did you ever get to shoot some hoops with LeBron?
Ido: First off let me say this. I don't "shoot hoops" Those who know me, know I throw the ball and hope it makes it in. When we were in Akron this past summer LBJ took us to all the spots he played ball.  We had the opportunity to shoot when we got to the community center where he spent many of his days honing his skills. I was interviewing him (we had a camera crew following us) and I wasn't going to embarrass myself. But one of our producers, Andrew Egiziano did pick up the ball and got served by a few 16 year old boys and girls moments later.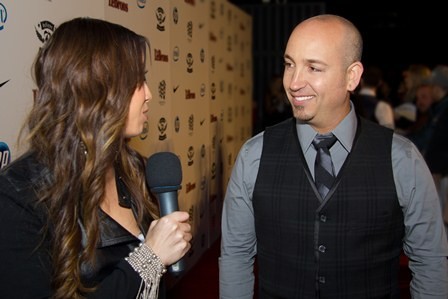 Starpulse: What are you working on now?
Ido: Well, my writing partner, Ricardo and I just finished writing the last 2 episodes of the show. I'm directing a number of commercials that will air starting this month. I am also working on a RockStar Games project, which I can't name.  I'm interested in this other TV project that is in early talks and of course , hoping for season 2 of The Lebrons.
Starpulse: Where can we watch 'The Lebrons'?
Ido: The show will be airing online at The Lebrons YouTube Channel:  www.youtube.com/thelebrons