The Learning Curve: Indie Heavy Hitters

(The Learning Curve)
This week you are getting to hear about some serious heavy hitters on the indie scene right now. You'll find some bands from different genres, some bands signed to indie labels and some bands comprised of musicians from bands you probably have heard of before.
Feel free to check these bands out for yourself and to do that all you need to do is click on their website.
ANew Revolution
- Rock
Hail from:
Austin, TX
Label:
Koch Records
Sounds like:
Drowning Pool
,
Three Days Grace
,
Breaking Benjamin
You should be listening to:
'ANew Revolution' EP
LISTEN TO THEM
I Should Care Why?:
First off, ANR is comprised of former members of Slaves on Dope and Unloco, not to mention they recently signed to the fast rising Koch Records. That's not enough for you right there? OK, they have solid guitar work that, when combined with the vocals of Joey Duenas (Unloco), make for perhaps one of the better sounding, and more refreshing bands in today's oft-stagnant rock scene. And they cover a New Order tune ('True Faith'), so doesn't that give them like street cred right away?
Signs of Betrayal
- Rock/Metal
Hail from:
Phoenix, AZ
Label:
None
Sounds like:
40 Below Summer
,
Chevelle
, Red
You should be listening to:
'Distortia'
LISTEN TO THEM
I Should Care Why?:
They have such a good sound that it's really hard not to get excited about the future of this band. They can play excellent ballads, then can come right back with a heavy-hitting right hook, and by that I mean a heavy song. They have worked tirelessly to find a happy-medium of new-metal (no, not NU-metal) and modern rock. Listen to 'Catatonic' or 'My Song to You' and you'll be hooked. Plus the lead singer has the same name (Dave Williams) as the original singer of Drowning Pool who was good friend of mine, so that helps them out.
The Dreaming
- Rock/Punk
Hail from:
Los Angeles, CA
Label:
Dreamcorpse Records
Sounds like:
Stabbing Westward, VAST, Orgy
You should be listening to:
'Dreamo: an Acoustic' EP
LISTEN TO THEM
I Should Care Why?:
It's Christopher Hall's new band. Yes, that Chris Hall, the former brilliant mind behind
Stabbing Westward
. You shouldn't listen to them based solely on that. They have a great new sound with smart hooks and introspective songwriting. That much you should expect with Hall at the helm, but he has assembled a talented group of musicians to back him. Their acoustic stuff is emotionally laden, but so is their rock stuff. I'm sure you'll be hearing (and seeing) more of these guys soon.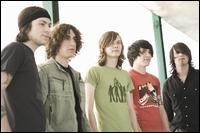 The Higher
- Emo/Power-Pop
Hail from:
Las Vegas, NV
Label:
Epitaph Records
Sounds like:
The Almost, Panic at the Disco, Cute Is What We Aim For
You should be listening to:
'On Fire'
LISTEN TO THEM
I Should Care Why?:
If you ask them, they ARE the party. You cannot really go wrong with a band that says that. They are infectiously catchy, and their hooks should have you dancing in no time. They aren't too overindulgent, but they have enough hooks they might make your stomach queasy. The track 'Insurance?' should do all of those things by itself.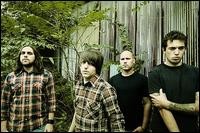 Inhale Exhale
- Metalcore
Hail from: Canton, OH
Label:
Solid State Records
Sounds like:
Oh Sleeper, Memphis May Fire, Atreyu
You should be listening to:
'The Lost, the Sick, the Sacred'
LISTEN TO THEM
I Should Care Why?:
Sure metalcore should be dead before long, but not until Inhale Exhale can leave their mark. They have a very marketable sound much akin to their predecessors Atreyu, Killswitch Engage or From Autumn to Ashes, and they do both parts very well. Vocalist Ryland Raus can carry a tune very well, and in the next breath he can grind with the best of them. Mainly because of how watered down and thin today's metalcore is, these guys are worthy of a listen.
Story by
Brian Campbell
Starpulse contributing writer