'The Last Airbender' Tops This Year's Razzie Awards; See the Full List of 'Winners'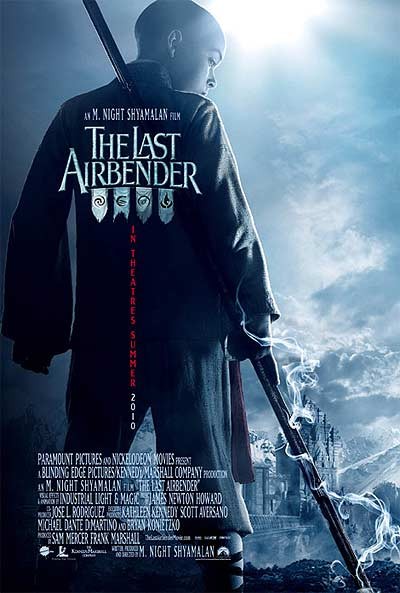 You can't have the good without the bad, now, can you? Tonight is Hollywood's biggest night, when the 83rd annual Academy Awards will honor the best of the best of cinema for 2010.
But last night? That's a whole 'nother story!

The Golden Raspberry Awards - aka 'The Razzies' were given out Saturday night, with M. Night Shyamalan's The Last Airbender living up to its 6% rating on RottenTomatoes.com.
So just how bad was the film that Channel 10 Australia's Mark Fennell called it "Unspeakably bad dialogue delivered by excruciatingly bad actors in a plot so illogical and stupid it kills unicorns"?
Well, included in the film's five awards was a new one this year, perhaps created just for this single film: the Worst Eye-Gouging Mis-use of 3-D. The others the film was awarded were Worst Supporting Actor (Jackson Rathbone), Worst Director, Worst Screenplay and Worst Picture.

Sex and the City 2 took three awards, pretty much living up to Ricky Gervais' crack about the film at this year's Golden Globes Awards.

"I was sure the Golden Globe for special effects would go to the team that airbrushed [the Sex and the City 2] poster. Girls, we know how old you are," Gervais said during his controversial hosting duties at the event.

The film garnered awards for Worst Ensemble Cast and Worst Sequel, along with all four stars - Sarah Jessica Parker, Kim Cattrall, Kristin Davis, and Cynthia Nixon - sharing the title of Worst Actress.


The full list of "winners":

Worst Picture: The Last Airbender
Worst Actor: Ashton Kutcher (Killers & Valentine's Day)
Worst Actress: Sarah Jessica Parker, Kim Cattrall, Kristin Davis, Cynthia Nixon (Sex and the City 2)
Worst Supporting Actor: Jackson Rathbone (The Last Airbender and The Twilight Saga: Eclipse)
Worst Supporting Actress: Jessica Alba (The Killer Inside Me, Little Fockers, Machete, Valentine's Day)
Worst Eye-Gouging Mis-Use of 3-D: The Last Airbender
Worst Screen Couple / Worst Screen Ensemble: The Entire Cast of Sex and the City 2
Worst Director: M. Night Shyamalan (The Last Airbender)
Worst Screenplay: M. Night Shyamalan (The Last Airbender)
Worst Prequel, Remake, Rip-Off or Sequel: Sex and the City 2
-Click here for all things Oscars
Click for more great Jessica Alba pictures: