The Lamest Walk Of Fame Stars

To the everyday person, it seems like having a star on the Hollywood Walk of Fame is completely unattainable. Yet it may not be that hard to achieve even if you have a minimal amount of fame.
According to the Hollywood Chamber of Commerce, there is a process one must go through to get a star on the Walk of Fame. There are five categories of stars: motion pictures, television, radio, recording and live theatre. A person must be nominated to one of these categories by an organization, agree to attend the presentation ceremony within five years of selection and pay a $25,000 fee. If you can successfully complete those terms, you will be given a star whether some people think you deserve it or not.
When strolling down the Hollywood Walk of Fame, some names are unfamiliar, some are obviously deserving of their star and others are looked at with a slight disagreement as to why their name is under your feet. Here is the list of the lamest Walk of Fame Stars.
The Harlem Globetrotters
This entertaining exhibition basketball team combines the athleticism of the sport with comedy. Even though the team is very talented and entertaining, they didn't really contribute anything groundbreaking to Hollywood.
Rugrats
As cute and funny Tommy Pickles and his friends were on "Rugrats," the fact that they have a star on the Walk of Fame is baffling. It was an Emmy award winning cartoon that ran on Nickelodeon for almost 15 seasons but is now almost forgotten. It was a great show, but so was
The Smurfs
, and that show doesn't have a star!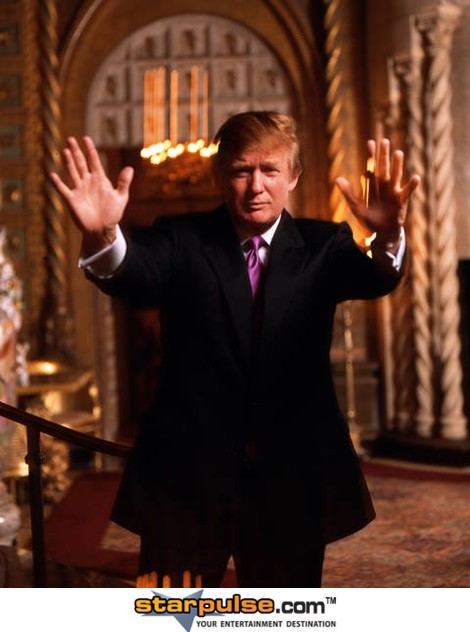 Zsa Zsa Gabor
Zsa Zsa is more of a socialite who gained more publicity with her personal life than she is an actress. We know she can certainly afford the $25,000 fee to get a star on the Walk of Fame, but who exactly nominated her?
KTLA-TV
How can a television station receive a star? It seems a little too broad to give an entire station that honor. It wasn't until 2005 that companies could even be nominated for a star, and the guidelines for them are a little different. Companies must have a strong Hollywood presence and be at least 50 years old to qualify. But as much as KTLA qualifies, it just seems silly!
Vince McMahon
Seriously? Vince McMahon of the WWE? How was Hollywood affected by his presence? We got
The Rock
out of him to star in a few movies, that's all that comes to mind.
Ryan Seacrest
This guy is seriously everywhere, why not on the Walk of Fame? Because he's ridiculously annoying and on every television show possible! He hasn't even been around long enough for the public to know if he is going to stick as a Hollywood icon or become washed up!
Donald Trump
If anything, Donald should have a star on a sidewalk somewhere in New York but not on the Walk of Fame in Hollywood. He created the reality show
The Apprentice
and coined the phrase, "You're fired!" Does he really need a star?
Winnie the Pooh
As lovable and recognizable as he is, Winnie still doesn't deserve to be alongside greats like
Marilyn Monroe
and
Elvis Presley
on the Walk of Fame. He's cute and all, but he's a cartoon character! How did he even attend the ceremony?
The Hollywood Chamber of Commerce recently announced the celebrities that will be honored with a star on the Hollywood Walk of Fame in 2009.
Cameron Diaz
,
Robert Downey Jr.
,
Hugh Jackman
,
Ben Kingsley
,
William H. Macy
,
Kyra Sedgwick
,
Tim Burton
,
Ralph Fiennes
,
Shakira
,
The Village People
,
John Stamos
, Canadian band
Rush
, and Tinkerbell will soon receive their stars. You be the judge of whether or not they fall into the deserving or non-deserving group. But help us if
Paris Hilton
or any of the girls on
The Hills
get a star on the Walk of Fame!
Story by
Erin Demchak
Starpulse contributing writer