The Ladies Turned Heads At 'Rock Of Ages' Hollywood Premiere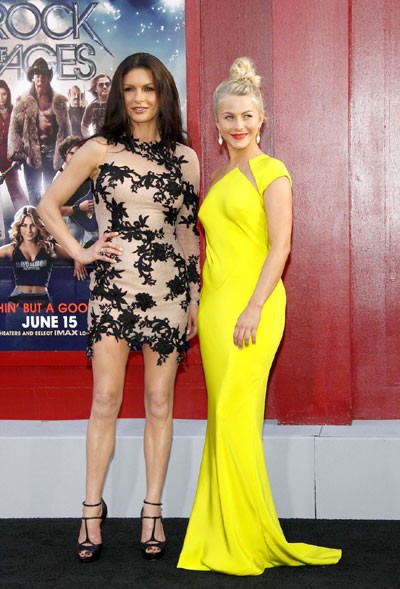 The star studded cast of Rock of Ages took to the red carpet yesterday for the world premiere of the movie. The event was chuck full of A-listers including the likes of Tom Cruise, Catherine Zeta-Jones, Russell Brand, Julianne Hough, Alec Baldwin, and many others.
We must say the guys attending seemed to dress on the casual side, some sporting jeans and scruffy beards. The gals on the other hand looked stunningly sexy. Malin Akerman, Julianne Hough, Catherine Zeta-Jones, as well as 80's pop star Debbie Gibson turned some heads. Check out out the photo gallery of the event and let us know who you thought looked the sexiest.