The Kinks Hits Used In New School Play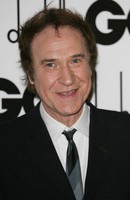 Former Kinks rocker Ray Davies has shunned the bright lights of London's West End theater district and turned the band's classics into a school musical.

The British star has been working on "Child's Play," which chronicles the last 60 years of cultural and political life in the U.K., and it will be performed for the first time in London's Southbank center Sunday by teenage students from Cumbria, north-west England.

A slew of The Kinks' hits, such as "Waterloo Sunset," "All Day and All of the Night" and "Dead End Street," will be featured in the production, although Davies himself will not be starring.

The performance will be part of the Southbank center's celebrations marking the 60th anniversary of the Festival of Britain.

The play's premiere at the venue makes sense for Davies - he served as curator there in June when he worked on its annual Meltdown festival, reports the BBC.