The Kardashians Bringing Fashion Line To Sears
The Kardashian sister empire continues to grow like wildfire! Now, Sears and Bruno Schiavi's Jupi International will release the all new Kardashian Kollection Line in 400 retail stores starting this August. Just in time for back to school, Kim, Khloe, and Kourtney will create the latest fashions with twists of Hollywood glamour, bohemian, and rocker inspirations. Plus, you can even score KK handbags, lingerie, jewelry and footwear too.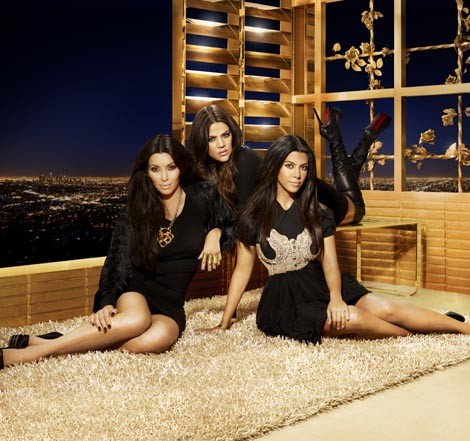 "Fashion is such a huge part of my life and I'm thrilled to have had the opportunity to design the Kardashian Kollection with my sisters and Jupi.  We worked really hard to create an incredible, price friendly collection and are so excited to see our fans' reactions to the designs," reveals Kim in the company's official announcement.
Adds Khloe, "Because Kim, Kourt and I have such different tastes, it was really important to us to design looks for girls everywhere, no matter their signature style.  We wanted to make sure the Kardashian Kollection offered must-have items for everyone across the country from the girly girls to the rocker chicks."
And Kourtney sums up this new venture by saying, "We were thrilled when we found out Sears was such a huge fan of the Kardashian Kollection. To be able to offer the line to everyone and to have such a great partner as Sears is truly phenomenal!"
Click for more great Kim Kardashian pictures:
Click for more great Khloe Kardashian pictures:
Click for more great Kourtney Kardashian pictures: