The Irony Of A Searchlight (Links & Stuff)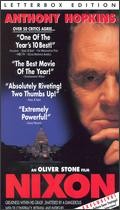 Check out some of the best links and viral videos found around the web today. And be sure to visit our
On the Web
section where we're constantly adding interesting links all the time.
YOU can even add links to stuff you find out there now, like interesting articles, cool YouTube videos, strange news, interesting photo galleries, and, well, just about anything!
3rd STAR TREK Clip Hits the Internet
- Collider
The 9 Awesomest Things that William Shatner Has Done That Have Nothing to Do with Captain Kirk
- Topless Robot
50 mistakes in The Simpsons
- Movie Mistakes
"I love being a knight, but it doesn't really get you a thing except honor or respect, and you actually get all that when you make movies. Being a movie actor is like being knighted."
Michael Caine
compares his special privileges as a knight and award-winning movie actor.
Sexy Lightsaber Fight


Emergency Services (Video)
- Today's Big Fail
The six most gratuitously cleavaged women on TV
- Cracked
Joan of Narcadia: Amber Tamblyn Interview, The Unusuals
- Television Without Pity
"Do you ever see somebody that's a whole lot better than you? I had to every day come in and nail it down."
Jamie Foxx
on working with
Robert Downey Jr.
in
The Soloist
.
Thanks for the help. FAIL:


Top 10 Secret Service Code Names
- Time
Awesome WALL-E computer case mod
- Gizmodo
Ch-ch-ch-chia Obama
- NY Daily News
Rapper
Lil Wayne
's new nine-piece group Young Money features actor Drake Graham, who played a physically disabled student in kids' drama
Degrassi: The Next Generation
. Graham comes with quite a music pedigree - his father played drums for Jerry Lee Lewis and his uncle, Teenie Hodges, was Al Green's guitarist throughout the 1970s.
The WTF Blanket (some minor swearing)


Six frequently quoted BS statistics
- Cracked
Lindsay Lohan & Sam Ronson got Wood
- IDLYITW
Weirdest Commercial Ever!
- Dorks
"It was for some stupid B-karate movie. My manager later asked had I gone to the gym before. I said no. She said: 'Well, they thought you smelled really bad.'" Actor
Mark Ruffalo
on his worst pre-stardom audition.

Like what you see? There's lots more of this stuff in Starpulse's
On the Web page!
And don't forget to bookmark the
On the Web
page and check back often for some of the hottest, funniest, interestingest and craziest stuff on the web!
What do you think of these links? Interesting? Funny? Sexy? Stupid? Post your comments below!
And head over to our
On the Web section
to submit stuff that you've found and want to share!
Click the pics for gallery & larger images