'The Hunger Games' Cast Is Gorgeous In Germany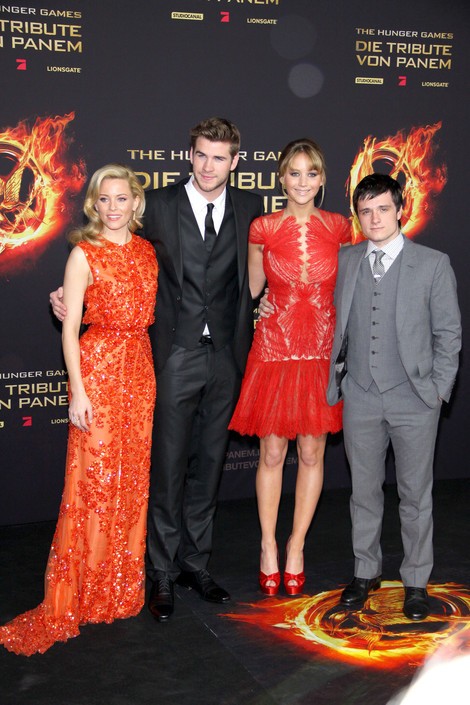 Elizabeth Banks, Liam Hemsworth, Jennifer Lawrence and Josh Hutcherson attended the premiere of "The Hunger Games" ("Die Tribute von Panem") in Berlin, Germany, today.
The ladies have been wowing fans with their fashion choices this week. Elizabeth has opted for bright sequined gowns, while Jennifer chose gold and black looks for the U.S., British and Paris premieres.  Jen opted for a bright red lace dress to wear in Germany.
Jennifer, who plays Katniss Everdeen in the film, recently confessed she's scared of the fan reaction when she attends Comic-Con in the summer.  She told People magazine, "I don't think about getting swarmed at Comic-Con, I think about getting killed at Comic-Con. I'm terrified of Comic-Con."